What Will We See at Mazda's Stand At 2016 Geneva Motor Show?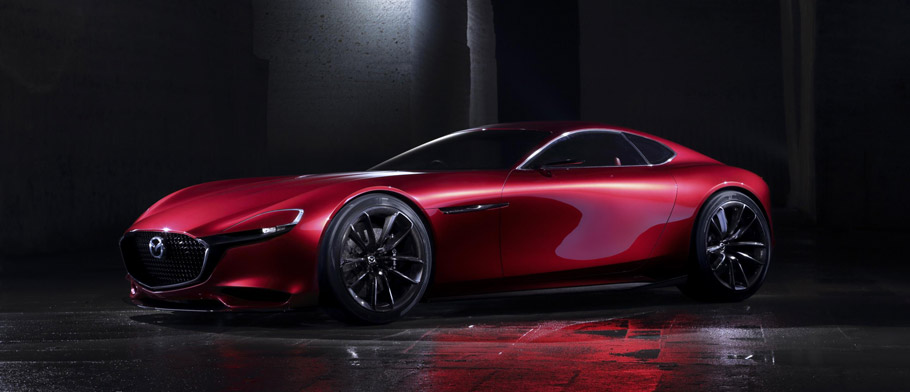 There is good reason to wait for this year's Geneva International Motor Show and it is indeed Mazda's plan to showcase the award-winning RX-VISION Concept and the efficient and sweet Mazda3 in combination with SKYACTIV-D 1.5-liter clean diesel.
The first vehicle, the RX-VISION Concept will demonstrate Mazda's idea for the future of sport cars. This one links with brand's unique RX-badged production models and shines as symbol of power, beauty and emotion. Also, this will be the vehicle to introduce KODO - Soul of Motion that won the RX-VISION "Most Beautiful Concept Car of the Year" award at the Festival Automobile International in France.
On the other hand, we will also see how a fine vehicle as Mazda3 benefits from a SKYACTIV power unit. The award-winning engine system is efficient and functional and will offer linear acceleration, quick response and overall smooth ride. As you might remember, it was first showcased back in 2014 at the Geneva Show and was available for Mazda2 and Mazda CX-3.
SEE ALSO: Mazda Unveils the Christmas Presents: 2016 CX-5 Becomes Even More Appealing
Also on stage in this year's Geneva event will be the latest and greatest Mazda MX-5, fresh and geared with tons of incredible features. The fourth generation of the well-known roadster has already won about 15 prizes that include Japan Car of the Year 2015-2016, Auto, Motor & Sport best import convertible for 2016 and What Car? magazine's best convertible overall.
Mazda's exhibit can be found at stand 5150 in hall 5 of Geneva's Palexpo convention centre.
Source: Mazda