Mercedes-Benz AMG GT - V8 4.0 liter Twin-turbo Engine [video]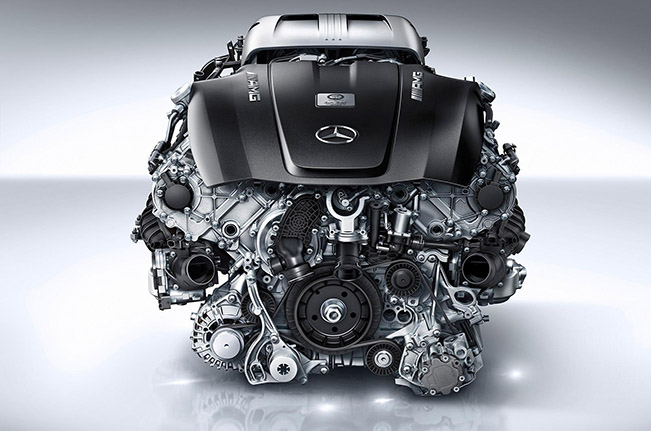 Mercedes-Benz has officially unveiled full details about the engine, which is going to power the upcoming AMG GT model. The sports coupe will have a newly developed power unit with codename M178.
The M178 is a 4.0 liter twin-turbocharged V8 with 510HP (375 kW) at 6,250RPM and 650Nm (479 lb-ft) of torque at just 1,750RPM. It meets the EURO 6 regulations and has a dry weight of 209 kg (460 lbs).
The engine benefits from ultra-lightweight pistons and twin overhead camshafts. There are also flow-optimized cylinder heads with zirconium alloy for optimal temperature and thermal conductivity. The cylinder walls have been lined with a nano-slide coating in order to decrease friction. Because of that, there is no need for a conventional oil pan and a dry sump lubrication technology is used.
The same engine will power the upcoming C63 AMG models – sedan, estate, coupe and cabriolet. However, it is scheduled firstly on the AMG GT, which is set to be unveiled this fall.
The manufacturer teased the interior of the all-new upcoming model. The dashboard is wide and creates impression of a powerful wing. This design treatment is supported by the four central spotlight-style vents and the individual vents at the left and right ends of the dashboard.
2015 Mercedes-Benz AMG GT will hit the market in March 2015.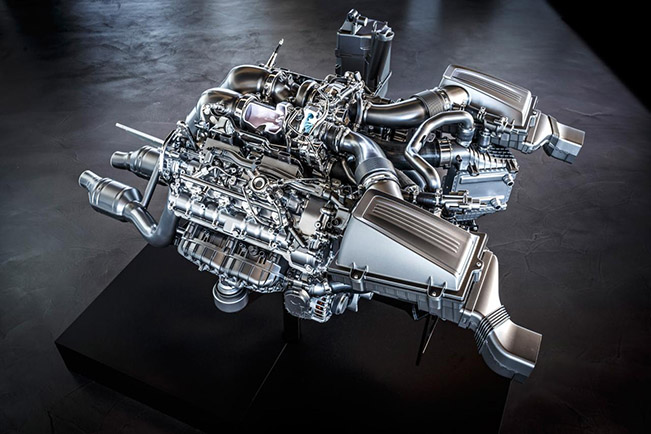 Source: Mercedes-Benz