Mercedes-Benz C63 AMG by mcchip-dkr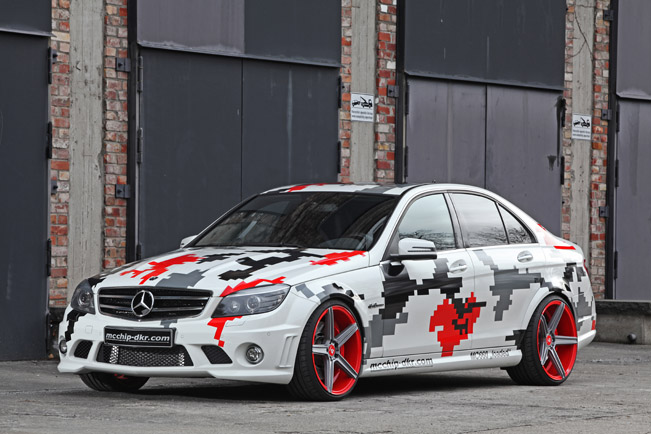 McChip-DKR has presented their tuning package for the mighty Mercedes-Benz C63 AMG Saloon. The car comes with both – styling and performance modifications.
The 6.2 liter naturally-aspirated V8 is boosted to 660HP (485 kW) and 750Nm (553 lb-ft) of torque, which is an increase of whopping 173HP and 150Nm. This is thanks to a MC660 supercharger kit as well as a complete exhaust system including sport manifold, sport catalysts and remote-operated valve control.
The exterior gets a foliation from CoverEFX and a set of KV1 20" wheels with Dunlop Sportmaxx tires. The stance (and handling) is improved by a new suspension coming from KW. McChip-DKR Mercedes-Benz C63 AMG Saloon is available to buy for "just" €84,999. However, engine modifications can be purchased separately for €25,999, which is fair price for such result.
Source: mcchip-dkr