Mercedes-Benz Takes the Wraps off the SL63 AMG World Championship 2014 Collector's Edition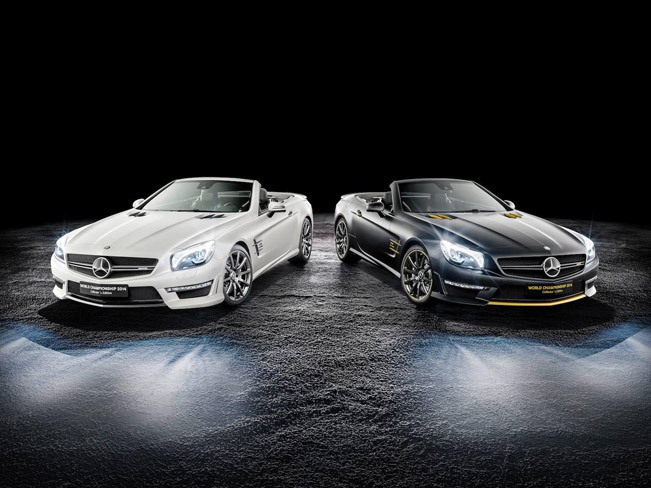 Well, well, the German automobile manufacturer Mercedes-Benz has every reason to celebrate after the past remarkable Formula 1 season, which was really marked by the drivers Lewis Hamilton and Nico Rosberg and their impressive performance which dominated in almost every race. In order to praise its achievements, the Stuttgart-based automaker has decided to unveil a SL63 AMG World Championship 2014 Collector's edition. It will be limited to 19 units only.
Still though, Mercedes has not announced officially if the SL63 World Championship Collector's Edition has gained performance improvements. Nevertheless, the regular SL63 is powered by a twin-turbocharged 5.5-litre V8 which produces 529 HP and 590 lb-ft of torque. It will be able to sprint from 0-60 mph in 4.1 seconds, while reaching a top speed of 186 mph.
After the wraps have been taken off the SL63 AMG World Championship 2014 Collector's Edition, we are introduced to a car which is offered in black with gold accents or in white with silver touches. Interestingly enough, both Hamilton and Rosberg assisted in the development of the special SL63. The black car is said to be designed by Hamilton who took care of the gold elements.
Hamilton's edition features the Silverstone Grand Prix track on the floor mats, key fob, and dashboard, while Rosberg's car has the Hockenheim layout, special badge, key fob and floor carpets.
More is yet to come.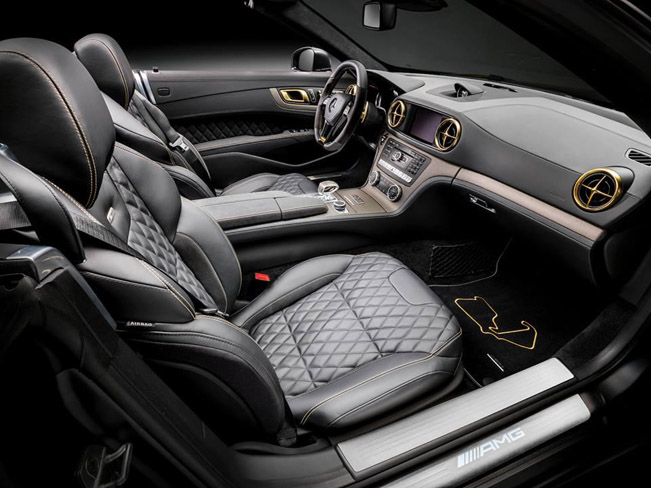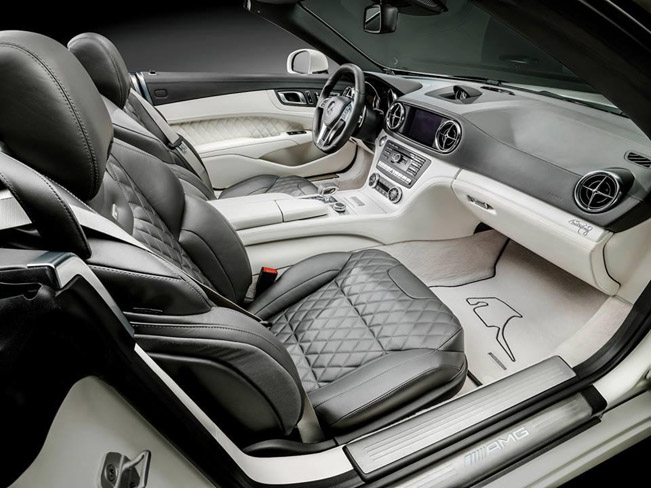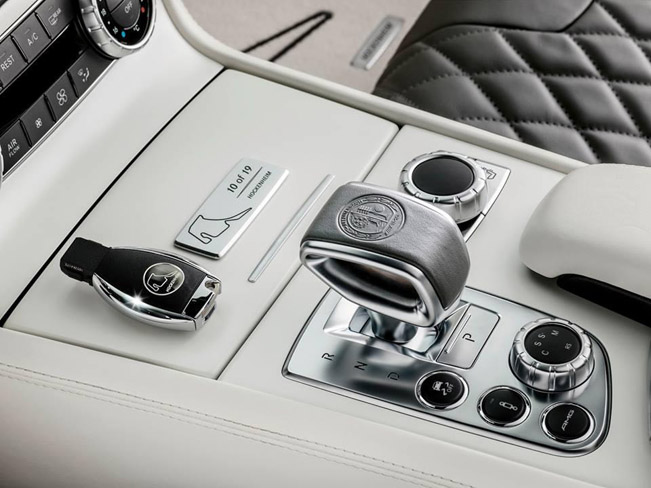 Source: Mercedes-Benz