Mercedes GLE450 Joins the AMG Family!

Mercedes-AMG extends the list of vehicles being offered. Now the GLE 450 AMG 4MATIC SUV comes with more attractive features and proudly enters in the world of high performance vehicles. This machine is geared with 3.0-liter V6 biturbo engine, paired to a nine-stage automatic transmission, fine-tuned AMG suspension and Sports Direct-Steer system. And as always AMG team further enhanced the SUV, so it delivers smooth acceleration, versatile handling and some neat sporty additions.
Drivetrain system
The GLE 450 AMG 4MATIC impresses with its sporty spirit. Thanks to the V6 petrol engine which delivers a total of 367 hp (270 kW) and peak torque of 520 Nm driver can enjoy an emotive and pleasurable driving experience. Furthermore, the fine-tuned SUV has a top speed of 250 km/h (138 mph) and accelerates from 0 to 100 km/h (62 miles) in just 5.7 seconds. Impressive, right?
This combination of components is further supported by the five drive programmes: Individual, Comfort, Slippery, Sport and Sport Plus. This all means that the driver can manipulate the output of power and forge the right behavior of the machine at any time.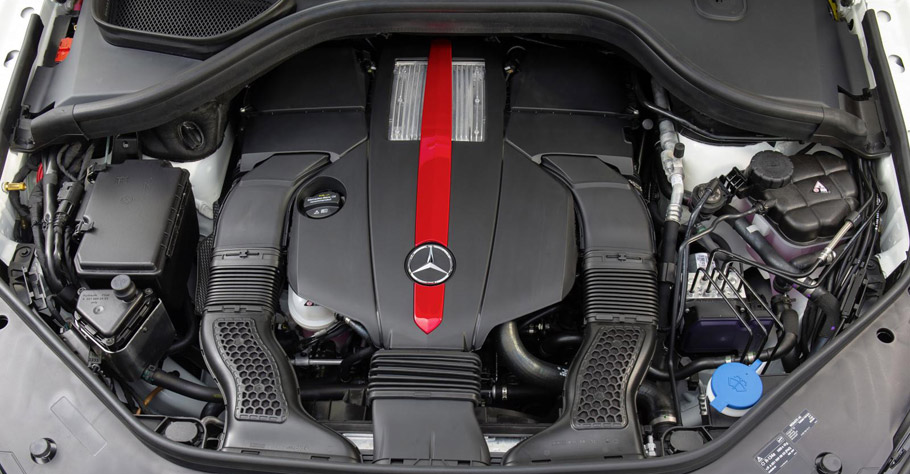 Also interesting combination that affects the drivetrain system is the 4MATIC permanent AWD system and the 9G-TRONIC nine-speed automatic transmission. This blend offers high shift speed and gentle and comfortable ride. Furthermore, the AIRMATIC pack includes an air suspension and adaptive damping system. Now imagine how smooth the ride would be. Sweet, huh?
Design
SEE ALSO: POSAIDON Knows How Good 700HP Are for Mercedes-AMG GT S [VIDEO]
The sporty exterior lines match perfectly with the chromed twin tailpipe trims and the black high-sheen 20-inch light alloy wheels. Generally, the vehicle looks clean, without any redundant details and definitely stylish. This is a Mercedes-Benz vehicle after all.

On the other hand, the interior is dominated by nappa leather. The sporty steering wheel and the aluminum components further enhance the premium feel, but this sporty spirit doesn't mean that the SUV is uncomfortable from the inside. Just the opposite. It looks comfortable and versatile. And in addition, all the technologies and systems incorporated ensure that you will have pleasurable drive.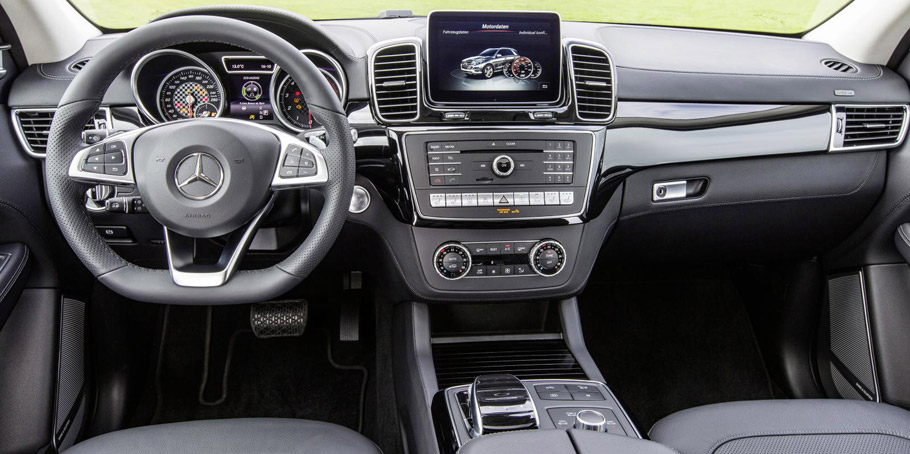 So, it looks like AMG team one more time demonstrated what is like to have passion for vehicles. After all AMG and Mercedes are sort of best friends, or even lovers.
Source: AMG