Mitsuoka Motor Company is Ready to Launch its Roadster Model in UK

In June 2015 Mitsuoka Motor's Roadster will make its European debut under the distribution of T W White & Sons and will be displayed on many of their showrooms across Surrey, South London and Kent.
Created to challenge the science of engineering and style, the Mitsuoka Roadster makes a revolution with its "modern classic"  sport vehicle concept. it comes with a complicated sporty design  and elegant lines, that combine the well-known vintage design with advanced levels of modern technology and comfort.
The special 2.0-Liter Coupe comes with two options of transmission: 6-speed manual or a six speed automatic Powershift transmission. In fact, the automatic system can be used with a special auto mode or with only using the paddle shift controls.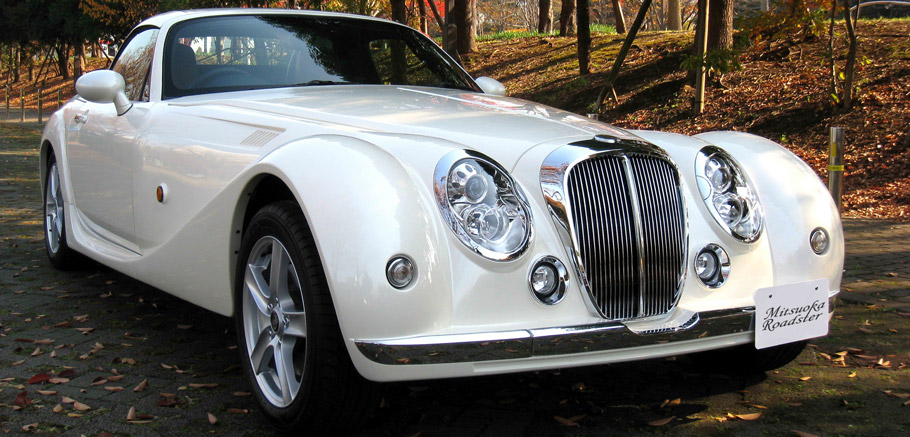 The Roadster comes with rear wheel drive system and incredible power to weight ratio,  that further combines the latest technology trends and safety features to demonstrate elegance and performance. In addition, the vehicle comes and with the fastest power-retractable hard top. It takes only 12 seconds to open it up.
And as a brand with self-respect, Mitsuoka brings and incredible interior features: heated leather seats, climate control, safety and security features and anti-lock braking system. Additional technology gadgets are the Dynamic Stability Control, Traction Control System and Supplementary Resistant System.
The roadster comes with two exterior color options: Metallic or Pearlescent.
Source: Mitsuoka