Mopar Offers Shaker Hood Kit For 2015 Dodge Challenger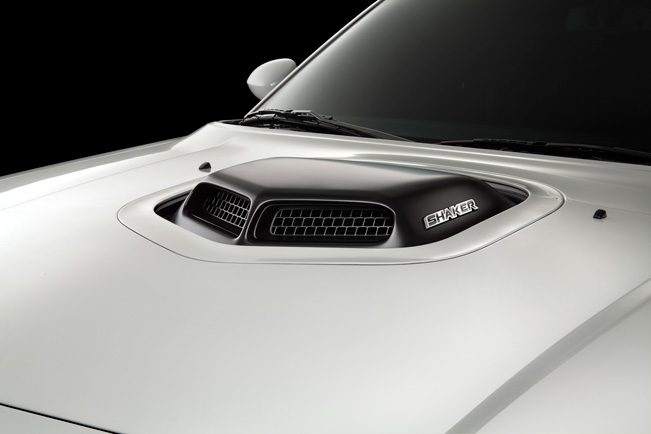 2015 Dodge Challenger is the start of the month being the most powerful production muscle car ever created. Now Mopar has prepared for it Shaker Hood Kit which will stirs up the status quo, and will achieve even more performance gains. The entirely functional Mopar Challenger Shaker Hood Kit encompasses two part numbers: Shaker Induction Kit and Shaker Hood Kit. The hood is delivered ready for paint.
The performance of the vehicle in motion is enhanced by forcing cold, high-pressure air through the Shaker Hood scoop. The new tweak offered by Mopar is an all-aluminumand has been built according to Chrysler's production guidelines. The hood have undergone computational fluid dynamics analysis in order to determine the size, shape and location parameters of the Mopar Dodge Challenger Shaker Hood Kit, as well as aerodynamic testing conducted at Chrysler's wind tunnel.
Additional extreme testing proved that the kit functions properly when the car is under severe challenging environmental conditions. These include water fording, rain downpours and snow pack conditions. The baseplate, Shaker duct, as well as the air box of the hood were constructed in such way that they can prevent water from entering the clean air duct and eventually the engine.
The components of the kit are additionally strengthened with corrosion protection. As a matter of fact, the Mopar Challenger Shaker Hood Kit endured 150,000 miles of testing, which proved its durability. Mopar says that no special tools are required for assembly. Mopar Challenger Shaker Hood Kit is available for purchase at Chrysler's dealerships.
Source: Mopar