Mopar releases uconnect web industry-first in-car Wireless Internet system
Mopar® announced today that it will launch uconnect web™, Chrysler LLC's in-vehicle wireless Internet connectivity for Chrysler, Jeep® and Dodge consumers in the U.S. uconnect web, powered by Autonet Mobile, delivers continuous Internet connectivity to all vehicle passengers for entertainment and real-time information access on the go.
uconnect web will be available in August as a dealer-installed Mopar Accessory. Mopar is Chrysler LLC's original equipment parts manufacturer and distributor.
The industry-first technology provides high-speed data transfer, combining WiFi and 3G connectivity. uconnect web transforms the vehicle into a mobile "hot spot," delivering unlimited, reliable and uninterrupted Internet connectivity for all passengers in and around the vehicle. The "hot spot" connection radius is approximately 100 feet—making it convenient to access the Internet at a soccer field or family picnic.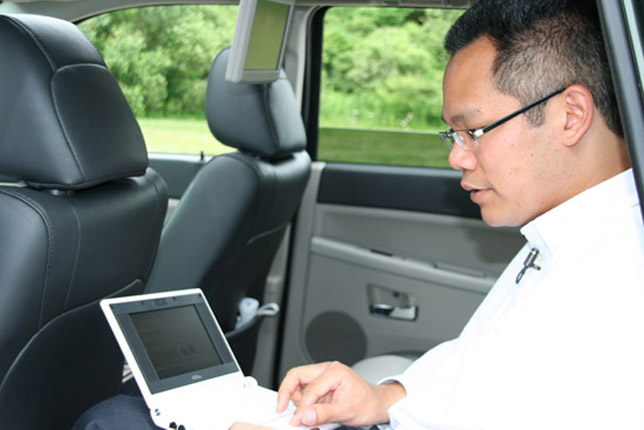 Wherever cellular service is available, uconnect web enables all vehicle passengers to simultaneously connect with WiFi-enabled devices like a laptop, iPhone, Sony Playstation (PSP), PDA and more to:
* access the Internet for e-mail, chat and IM
* view streaming movies or television shows
* download music and download/upload images
* play online games
"Mopar's uconnect web brings a new level of convenience and technology to our Chrysler, Jeep and Dodge vehicles," said Rob Richard, Director – Mopar Part Sales and Service Marketing, Chrysler LLC. "With uconnect web, all passengers in or near the vehicle are continuously connected to the Internet. They can make dinner reservations, check directions or weather, make online purchases, surf Facebook, MySpace, Disney or Webkinz, watch the latest YouTube videos, upload photos to a Flickr account—all at the same time."
"uconnect web goes beyond today's DVD and GPS solutions, letting passengers extend their Internet lifestyle to the car," said Sterling Pratz, CEO of San Francisco-based Autonet Mobile. "The Internet is the future of in-car entertainment. We're delighted to be working with Chrysler LLC to deliver the first WiFi Internet access that lets families, business and leisure travelers stay connected."
The U.S. Manufacturer's Suggested Retail Price (MSRP) for the router module is $449. Dealer installation is estimated at approximately $35-50. Autonet Mobile offers wireless Internet account service at $29 a month, available in 12-, 24- and 36-month service plans. There is a one-time $35 service activation fee. Customer support assistance for hardware and service is available.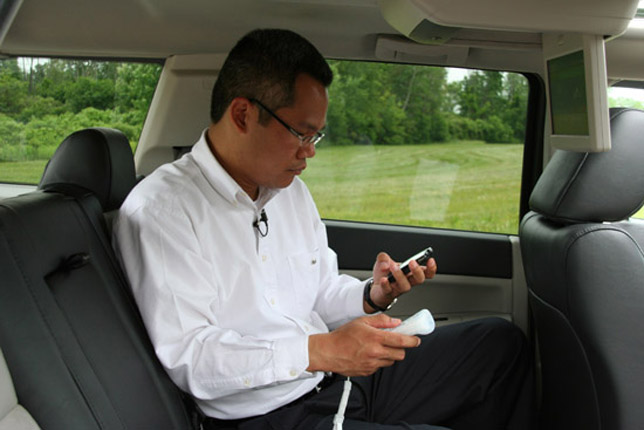 Run over integrated 3G and 2.5G (EVDO, 1xRTT) cellular data networks, the router module with antenna hard-mounts in any vehicle. High-speed Internet access ranges from 400-800 Kbps/sec., with upload speeds averaging 400 Kbps/sec. The WiFi connection is secured with WEP encryption, MAC address restriction or WAN port restriction. Compatible with all operating systems supporting WiFi including Windows, Mac, Linux and Solaris, no special software is required.