"Moparized" Jeep Liberty at Frankfurt
During the Frankfurt Motor show, Jeep revealed a "Moparized" Jeep Liberty. As we can guess from the name, we are talking about a Mopar program which gives the opportunity to further enhance the performance and appearance of Jeep's Liberty model.
The showcased "Moparized" vehicle is equipped with chromed mirror covers, 18-inch polished aluminum rims, chromed fuel-filler cap and tubular side steps. As a final touch, upper and lower portions of the Jeep brand's iconic seven-slot grille are upgraded to chromed mesh.
To further enhance the capability and performance of the Liberty, Mopar offers a vast selection of performance parts and accessories, which include everything from cat-back exhaust systems to roof racks for hauling outdoor equipment.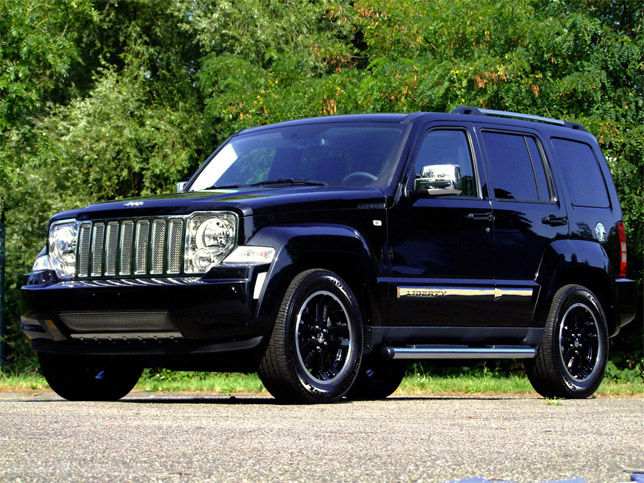 Jeep Liberty Chromed Accessories and Performance Parts
Chromed Upper Mesh Grille - $479
Chromed Lower Mesh Grille - $155
18-inch Polished Aluminum Wheels - $252
Chromed Mirror Covers - $107
Chromed Tubular Side Steps - $587
Chromed Fuel-filler Door - $93
Cat-back Exhaust System - $878