More Gold For SR Auto Audi S5 Convertible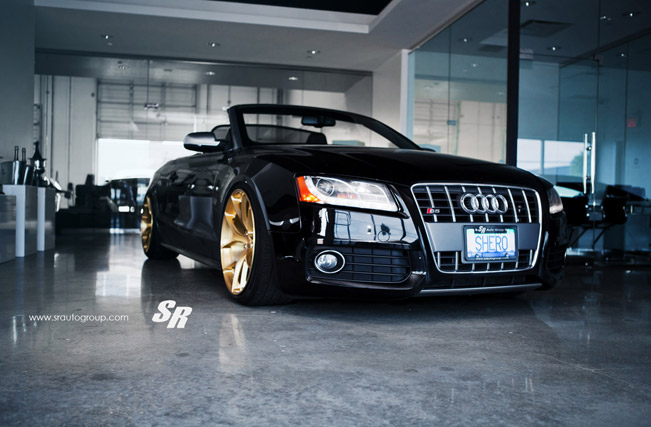 SR Auto Group has announced their latest project based on Audi S5 Convertible. The transformed sports car comes with improved styling, but retains the other characteristics regarding its performance.
Audi S5 Convertible comes originally with 3.0 liter V6 engine, which is capable of generating 333 horsepower (245 kW) and 440 Nm (325 lb-ft) of torque. Within just 5.1 seconds the S5 can sprint from 0 to 100 km/h with no effort. But no figures can adequately describe the supreme free-reviving character, the spontaneous response, the continuous power build-up, or the thrilling sound of its engine.
The professionals at the tuning company have used this basis to give this Audi new and more impressive on road stance. Complementing its black exterior, they have decided to give a set of Monaco Gold PUR 4OUR wheels. To truly fill up those large wheel wells, they have fitted the S5 with a 20×11 square setup.
Source: SR Auto Group