Opel Insignia OPC by MR Car Design
We will maintain that these days it's rather rare to see a pumped up Opel. More specifically, an Insignia. That is why we deem this Insignia OPC by MR Car Design as a really good find. OPC is used to distinguish a production performance Opel Insignia from a standard model. But it is more than visible that someone has been tinkering with this one. At the very least, the ride is low. Way too low. In fact so low that even a roadkill will be seen as a threat while on the move.
It is, what it is then. With the Reil G-Ride suspension, one can scrape off tarmac with the car's apron. Subsequently those wheel arches are well filled with 8,5x20 front and 9,5x20 rear Oxigin aluminum rims. Seemingly no other alterations have taken place on the inside.
As a standard OPC, the Opel Insignia, with its 2.8 liter V6, develops 321 hp and 435 Nm of torque. That's sounds pretty brisk. By fiddling with the software of it, fitting a sports catalyst and a sports air filter, MR Car Design have pushed the engine's limits even a bit higher - 375 hp and peak torque of 495 Nm.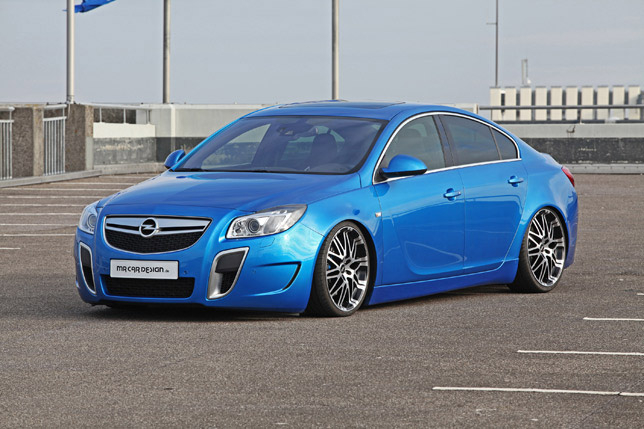 Source: Miranda-Media