Opel Insignia OPC Unlimited
Opel has just released an extraordinary, 'Unlimited' version of its range-topping Opel Insignia OPC model, which fully reveals the ride's undoubted potential showcasing maximum speeds of up to 270 km/h (sedan, with manual transmission).
Scheduled to hit the market later this month with a price tag of 48,605 Euros, the Opel Insignia OPC Unlimited boasts 325 horsepower (239 kW), all-wheel drive as standard as well as unlocked Vmax thus can accelerate from standstill to 100 km/h in approximately 6.0 seconds.
Alain Visser, Vice President Sales, Marketing and Aftersales at Adam Opel AG, shared: "We are responding to frequently expressed customer wishes. Insignia OPC buyers are generally experienced and responsible drivers who want to enjoy the full technical possibilities of their car."
Visually, the new, 'Unlimited' version OPC by Opel differs from the stock Insignia OPC by a new blue Brembo logo, a newly-designed tachometer and speedometer. According to Opel, a special edition of the top-end Insignia OPC Unlimited with matt black wrapping is in the works.
In the terms of fuel consumption and CO2 emissions, the sharper Insignia OPC estimates range from 10.6-liters/100 km and 249 g/km to 11.0-liters/100 km and 259 g/km.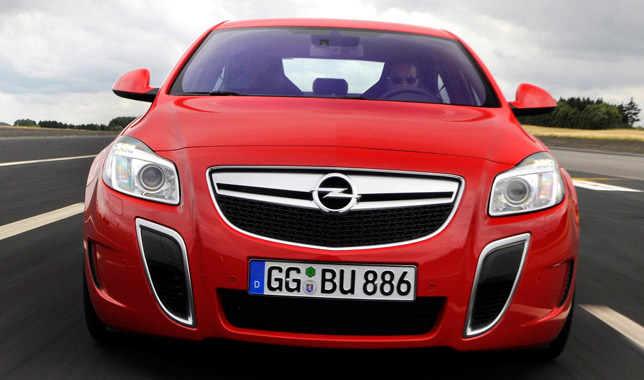 Source: Opel