MTM Audi S6 Finally Released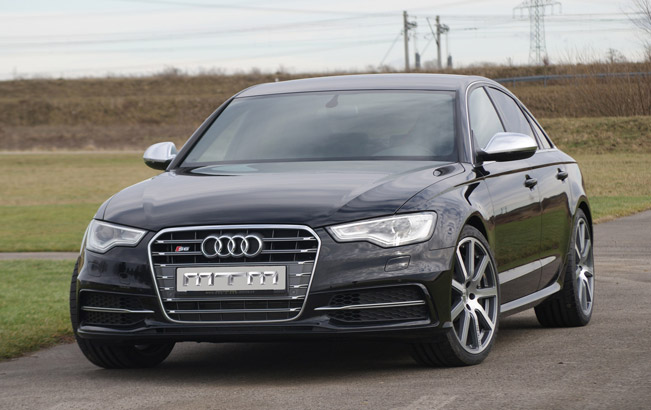 MTM Audi S6 was announced as a project back in July 2012. Since then we were looking forward to this modification and wondering what exactly it would be like. Well, the time for waiting is over - the transformed Audi is already here!
MTM promises a boost of power at the touch of a button. The 420 hp (309 kW) from the Audi's S6-C7 4.0 TFSI quattro engine weren't enough for the specialist. Hence, they have added a power pack which when needed releases a tremendous thrust 555 horsepower (409 kW) and a torque of about 700 Nm (517 lb-ft) instead of the standard 550 Nm (406 lb-ft).
The key here however is that this boost happens only "when it is needed". To achieve this MTM united the M-Cantronic with the V-Cantronic in one box and set up the control in the MMI practically at the touch of a button.
The result is that the speed is only available when one needs it- it is up to 290 km/h. In addition a four-pipe stainless steel exhaust system complements the powerful ensemble. Furthermore, there are some visual accents added. MTM supplied the Audi S6 with MTM-bimoto set of wheels.
Behind them there is a braking system which is designed in order to deliver braking comfort just like in the series model, but such braking power which is adapted to the engine and driving performance.
Source: MTM