MTM Audi S6 Coming Soon
Long time no hear from the guys at MTM. Worry no more as they are currently working on an Audi S6 (C7) – a car that can set your pants on fire relaying solely on its stock 4.0 TFSI 420 hp engine.
At the moment, MTM are keeping it quiet about one of the tastiest intended feature for the S6 – the engine tweak (which can be anything from a minor ECU remapping to a "complete conversion of the engine unit"). The wheels here belong to the MTM Bimboto line and are keeping it light and stylish with a 9-spoke design and a "flawless" finish. We can also be certain about the F-Centronic air suspension and the 20 mm front and 30 mm back wheel spacers which coast 250 Euros all together.
The 2013 Audi S6 (C7) came out this year with a V8 (a toned down S8 version) under it's hood and a 7-speed S-tronic Double Clutch Gearbox. It's power stands at 420 hp and the 405 lb-ft of torque is split cleverly through Audi's impeccable quattro system.
Now here's some pictures of the MTM S6: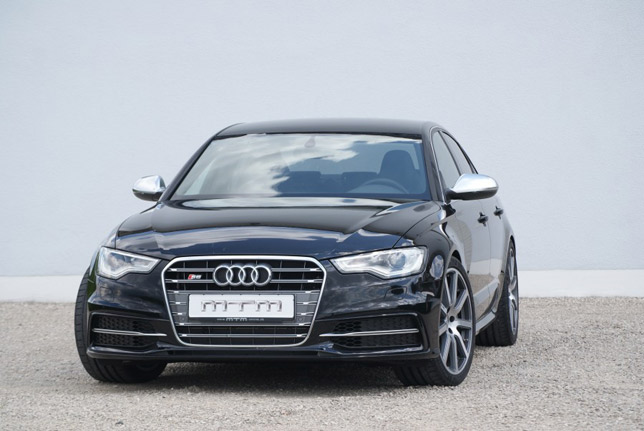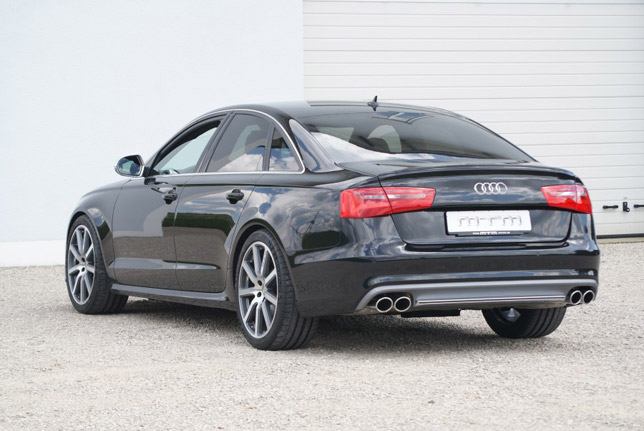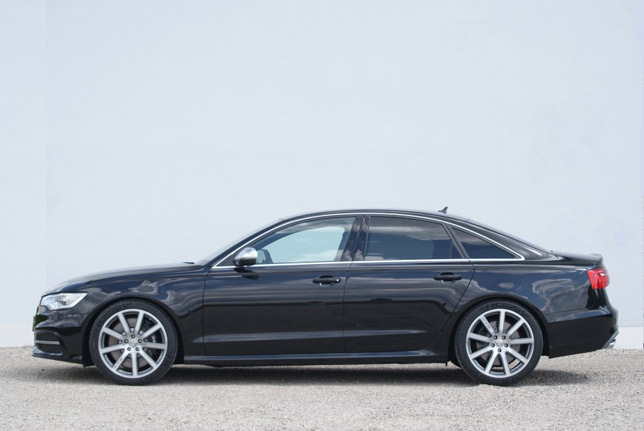 Source: MTM