Nissan reveals details for the 370Z lineup. What should you know?

Nissan announces details for the2017 370Z Coupe, 370Z NISMO and 370Z Roadster. Already on sale, ne latest members of the Nissan Z lineup have a lot to demonstrate. Good news is that prices remain the same as for the 2016 models, but the improvements are worth mentioning. So, let's waste no more time and see what is going on here!
2017 Nissan 370Z Coupe
The most boring one. 370Z comes with neat performance features, but the same old expression. Offered in three trim levels, the vehicle comes with massive power output of 332hp via a 3.7-liter DOHC V6, mated to a 6-speed manual gearbox. There is also a 7-speed automatic available as an optional feature. Oh yeah, it also includes paddle shifters. Not bad.
Prices for this one start from $29,990 USD.
2017 Nissan 370Z Coupe NISMO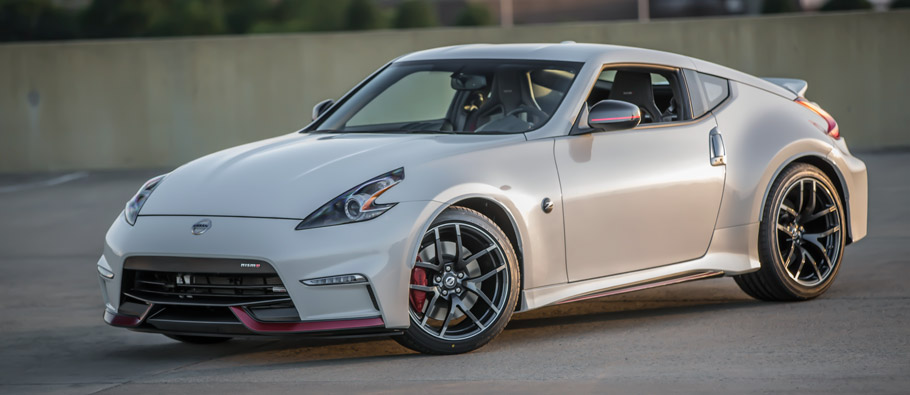 Far more interesting than the base model, NISMO comes with slight exterior changes that include RAYS aluminum-alloy wheels, improved aerodynamics, 19-inch NISMO super-lightweight forged aluminum alloys and neat charcoal gray machine finish.
SEE ALSO: Nissan proudly unveils the 2017 GT-R NISMO. Check it out!
In terms of drivetrain system, the DOHC V6 power unit provides more than enough of horsepower, but also some additional improvements. For example, the 370Z NISMO benefits from better acceleration, compared t the 370Z Coupe and optimized ECM calibration. And again buyers can specify the machine with either a 6-speed manual or 7-speed automatic gearbox with paddle shifters.

Other notable features include improved 4-wheel independent suspension, Nissan Sport Brakes and Viscous Limited-Slip Differential.
Prices start from $41,990 USD.
2017 Nissan 370Z Roadster

And the Roadster can be further specified with three trim levels: Touring Sport Roadster, Touring Roadster and Roadster.
The most notable feature is definitely the convertible top, providing sleek silhouette and a sense of freedom. But we are here for the performance rates, are we not?
The 332 horsepower output is generated by this very same 3.7-liter DOHC V6 engine, one more time available with Variable Valve Event and Lift Control. What is different is the gearbox equipment. This model comes with the 7-speed automatic as standard, but can be optionally specified with the 6-speed manual.
Furthermore, buyers will be granted with Bluetooth Hands-Free Phone System, USB input and stylish 18-inch aluminum alloys, 7-inch touch screen display, Bose Audio System, leather interior and more.
Prices start from $41,820 USD.
Source: Nissan