Nissan Navara with Euro6 engines? It was about time!
Nissan team hasn't finished with upgrades yet
Nissan enthusiasts and pick-up fans are granted with one more reason to rethink buying a Navara truck. We all know that this is one of brand's most successful lineups and we all know that 2016 model is the big winner at this year's International Pick-up Award. What we did not know is that Nissan team decided to go beyond prizes and recognitions.
New summer, new engine type
And here it is: fresh, shiny and clean Euro 6-compliant power unit. Nice and powerful. Flexible and efficient. Such a beauty...or maybe no? However, the big upgrade covers both the 190hp (141kW) and 160hp (119kW) versions. These are 2.3-liter dCi diesel systems and their offering is clear: reduction with 8g/km of CO2 emissions, compared to the Euro5 units to a total of 159g/km, while the Official Combined Cycle marks improvement with 1.4mpg to 46.3mpg. Well, when you think about it, the change is not that dramatic, but hey, who cares? We got some fresh new gadgets over here!
SEE ALSO: Nissan Armada 8-passenger SUV: what should we expect from the 2017 model lineup?
Okay, let's get serious here. The reduction rates are not that spectacular, but what the new engines offer is reduction in oxides of nitrogen, thanks to the new Selective Catalyst Reduction system. Also, the AdBlue tank is especially tweaked to offer more flexibility for the user. Its capacity is a total of 17 liters of liquid, which allows up to 7,150 miles of coverage with single a fill. Also, there are some digital additions: a special app will show details and condition of the AdBlue system onto Navara's colorful LCD monitor. Sweet.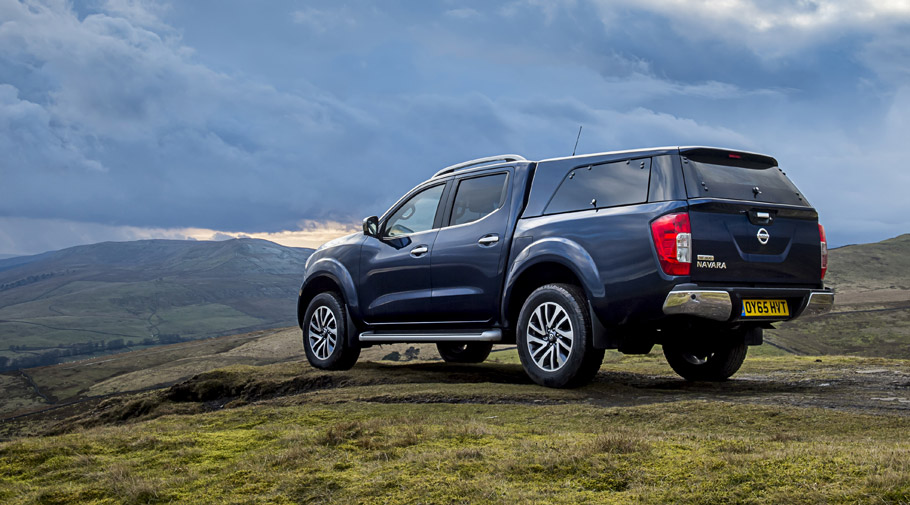 And the good news? This is not all! Nissan Navara also receives Idle-Stop System for reduced fuel consumption for all manual models, Cruise Control with Speed Limiter, Bluetooth hands-free audio controls and multifunctional steering wheel.
Source: Nissan