Novitec 2012 Fiat Panda - Clever and Sporty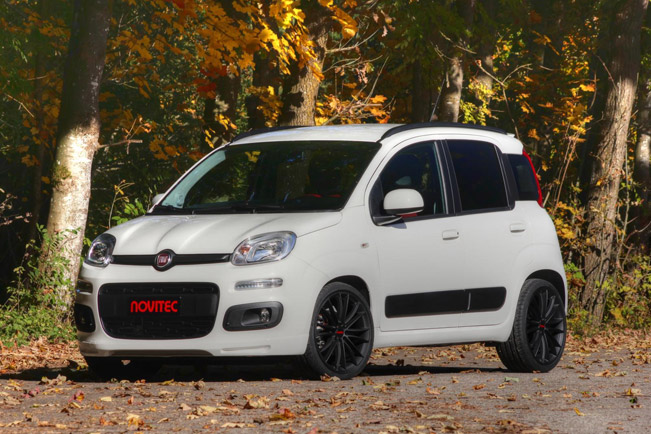 Novitec has announced their latest project, which is based on the new Fiat Panda. The 2012 model is completely different than the previous version and the tuning company had a lot of work make it even more special.
The Novitec Panda comes with a new front spoiler, which can be attached to the production fascia – €184. There is also a new rear spoiler – €150.
The small car rolls big 7.5J x 17" N10 wheels finished in matt-black or silver. They are wrapped with 215/35 R17 tires in order to fit in the arcs. The price for the set is  - €1,106.
The suspension can be fitted with coilover kit, which can be adjusted, so the ride can be lowered between 30 and 80 millimeters. The cheaper variant is a set of sport springs -35mm.
The final touch of the exterior is a sport rear muffler that has a one-round 90mm tailpipe on both sides - €251.
The performance of the small two-cylinder TwinAir gasoline engine is boosted to 99HP (73 kW). 0-100 km/h in 10.1 seconds and a top speed of 188 km/h (117 mph). The power kit is €419.
The diesel variant - 1.3 16V MultiJet can be boosted to 91HP (67 kW). 0-100 km/h in 11.9 seconds and a top speed of 178 km/h (110 mph). Price - €335.
Source: Novitec