Novitec Tridente Maserati GranTurismo MC Stradale
Maserati GranTurismo MC Stradale received a special tuning package from Novitec Tridente. the global leader in tuning for the automobiles from the Italian manufacturer, now offers a SUPERSPORT supercharged engine with whopping 475 kW and 460 lb-ft.
Novitec GranTurismo MC Stradale is powered by a 4.7 liter supercharged V8 with 646PS and 624Nm of torque, which means only 3.9 seconds to 100 km/h and 11.4 seconds to 200 km/h. The top speed is clocked at 306 km/h (190 mph).
The tuned car also comes with NOVITEC TRIDENTE hood from lightweight clear-coated carbon fiber, butterfly-valve production exhaust system with two black-coated or polished tailpipes with a diameter of 105 mm.
The monster is equipped with 9J x 21" up front and 11.5J x 22" alloy wheels fitted with ultra-low profile Pirelli P Zero tires in dimensions 255/30 ZR 21 and 315/25 ZR 22, respectively. The ride height is also reduced is 25mm for perfect stance and handling.
The program starts from €23 900 only for the engine conversion, but if you want the other goodies, you'll have to dig deep in your pockets.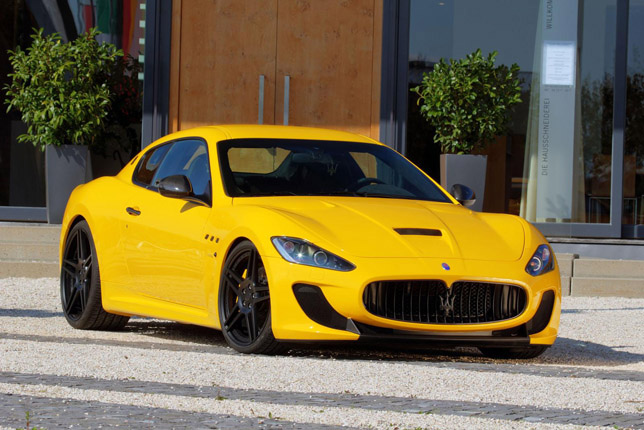 Source: Novitec Tridente