Official World Premiere of Vauxhall Adam Rocks Concept in Geneva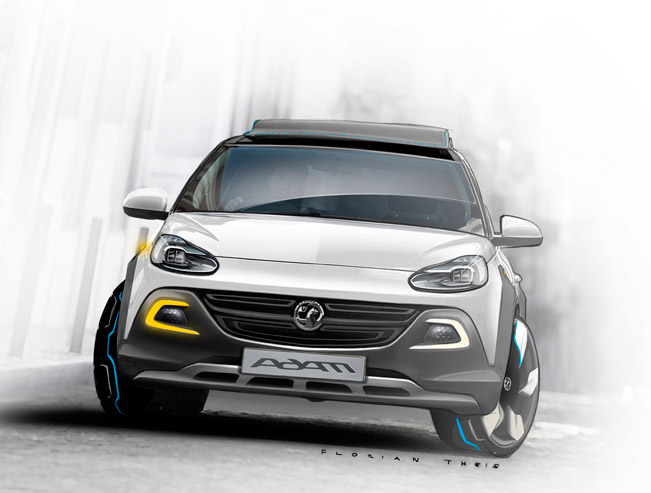 Vauxhall Adam Rocks Concept is set to amaze the Geneva Motor Show visitors where it is going to be officially revealed. The concept study is an urban mini-crossover that could open a new segment in the industry.
When compared with the production model, Adam Rocks is taller, wider, but still more compact in appearance and at the same time is offering a cabriolet roof. It aims to show the versatile opportunities for customization and personalization of the standard production model, adding to the significant amount of different specification and trim combinations.
This Vauxhall concept combines the toughness of a crossover and the coolness of open air driving. It is definitely going to stand out from the crowd, thanks to its new crossover body style. It has a chassis that is raised 15mm and is 20mm wider.
More details about the sporty Vauxhall Adam Rocks Concept are to be announced during its official debut.
Source: Vauxhall