ONYX Reveals Bentley Continental GTVX Concept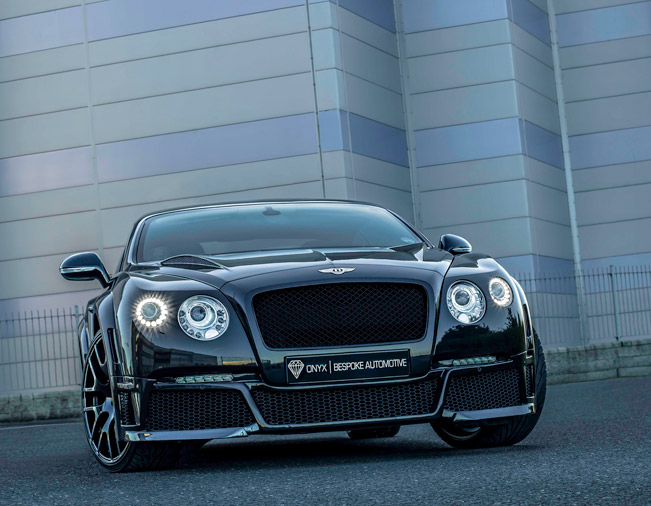 ONYX Bentley Continental GTVX Concept has just been unveiled with several images, which will literally take your breath away. The ONYX tuning company has also revealed the details around this project.
Firstly, the engine under the hood of this Bentley is the V8 one which is capable of producing 600 horsepower (441 kW), which contributes towards an effortless acceleration time from 0 to 100 km/h in under 4 seconds. In addition, the car has grown in size and now has a 30 mm wider wheel base. It was also fully equipped with carbon and polycarbonate exterior styling package.
The refinements and updates that have been made here have all undergone wind tunnel testing. A radical cosmetic change on the exterior, it comprises of one of the most comprehensive and light weight products.
Furthermore, the front, the rear and the sides have all been upgraded thanks to the wider track and 10mm lower ride height. As a result the redesigned Continental now delivers sharper handing which operates in combination with the additional power. At last, the visual presence of the car is entirely rounded off by the 22 inch flow forged wheels on which it runs.
Source: ONYX