Opel Astra 1.6 liter SIDI Turbo - 170HP and 280Nm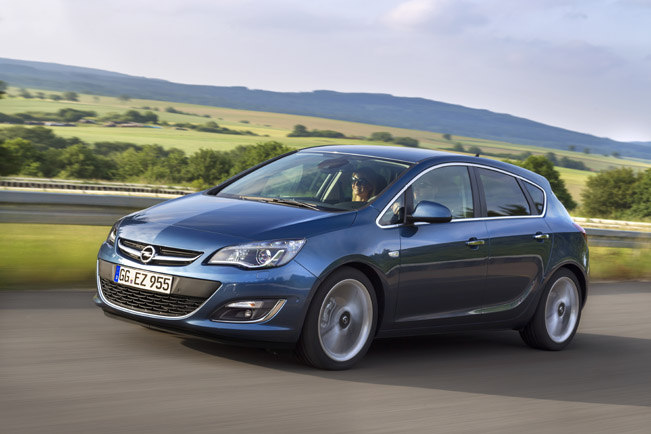 Opel Astra is now available with a new 1.6 liter SIDI Turbo petrol engine. It produces 170HP (125 kW) and 280Nm (206 lb-ft) of torque.
The new SIDI replaces the old 1.6 liter Turbo and provides an additional 50Nm compared to its predecessor. What is more, the torque availability has dropped from 2,200RPM to just 1,650RPM resulting in lower fuel consumption and much nicer to drive.
The engine is connected to a new 6-speed manual gearbox or an optional low-friction 6-speed automatic with Active Select Function to enable manual shifting.
The fuel consumption in 14 % less than the previous engine – 5.9 liters per 100 km (47.9 mpg UK).
The 1.6 liter SIDI Turbo is available for the five-door hatchback, four-door sedan and Sports Tourer versions of the Astra.
The 1.6 SIDI Turbo Astra hatchback is priced from €23,385 and the Sports Tourer costs €24,485.
Source: Opel