Opel works with Royal College of Art students to design future mobility
In celebration of the 40th year of the UK's Royal College of Art (RCA) Vehicle Design course, Opel is sponsoring a competition for students. Their task: Design what the future of Opel mobility might look like in 40 years.
Some 19 students from 11 countries, including Germany, the UK, France, the Czech Republic, India and China are participating in the challenge. Students must identify the potential customer of tomorrow and use their profile to develop a vision of future mobility.  Finally, they will create a physical, aesthetic representation of a future Opel vehicle.
The competition culminates in an exhibition Monday, April 27 at the London Transport Museum.
The winning entry will be chosen by a panel of judges that includes Vehicle Design Director Professor Dale Harrow as well as tutors Sam Livingstone and Richard Windsor. Anthony Lo, Director of Advanced Design at GM Europe, a graduate of the course, and Peter Stevens, an experienced independent car designer and part-time tutor, are also on the panel.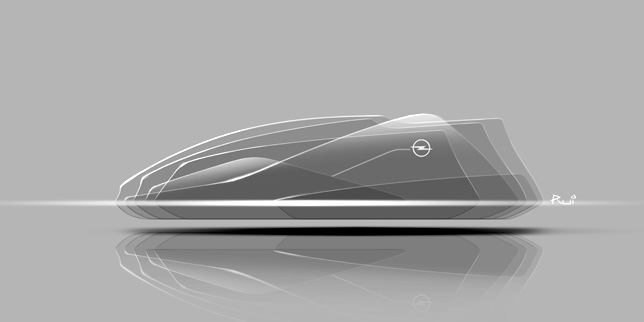 The winner will spend three months working at General Motors' European Design Center in Rüsselsheim, gaining valuable experience and insight through working hands-on with future technologies, like electric vehicles.
"The concept of mobility 40 years ago is decidedly different from what you see today. What hasn't changed is the need and desire to innovate through design," said Lo. "Supporting the RCA in this competition is one way we can ensure that this spirit continues." Sam Livingstone, Principle Project Tutor at the RCA added, "Future-watching is so important to tomorrow's designers with changing life needs, mobility patterns and technologies to take into consideration.  If we consider all these things together and what people will need and expect from their vehicle, then this project will culminate in a most thought-provoking exhibition."