Pagani and Sonus Faber Create High-End Huayra Audio System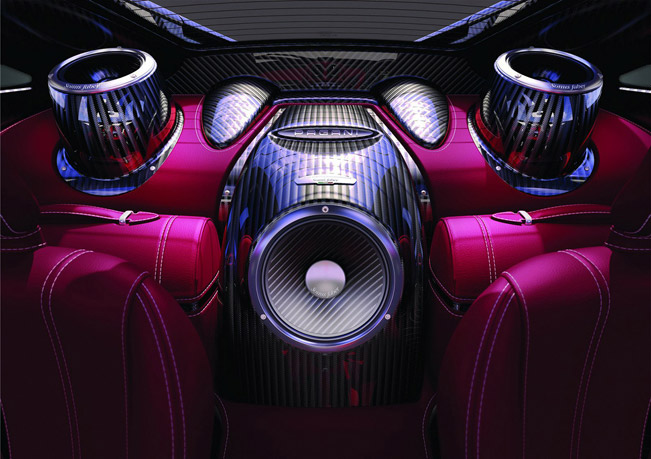 At this year's Geneva Motor Show was made a very interesting announcement of a collaboration between the high-end luxury audio speaker manufacturer Sonus Faber and sports car manufacturer and design atelier Pagani. Both companies have joined forces and have created in co-design an exclusive premium high-end audio system for the Pagani Huayra.
This was the first step of the beginning of a partnership between two iconic Italian brands. Furthermore, the vehicle - Pagani Huayra, has been adored so far because of its exceptional attributes. For instance it delivers smooth supple ride, has light cabin interior and confident and inspiring handling.
Therefore, the new high-end audio system only enhances the unique nature of the car. Sonus Faber stepped in and gave all of its music reproduction skills for this supercar challenge: from the immutable harmony of interiors to the rhythm "on the road".
The leading leitmotiv in the working process was "power versus featherweight". Yes, this basically means that carbon fibre is involved. In fact, carbon cones have been developed, marrying extreme rigidity to lowest weight, inspired by the Carbo-Titanium nature of Huayra.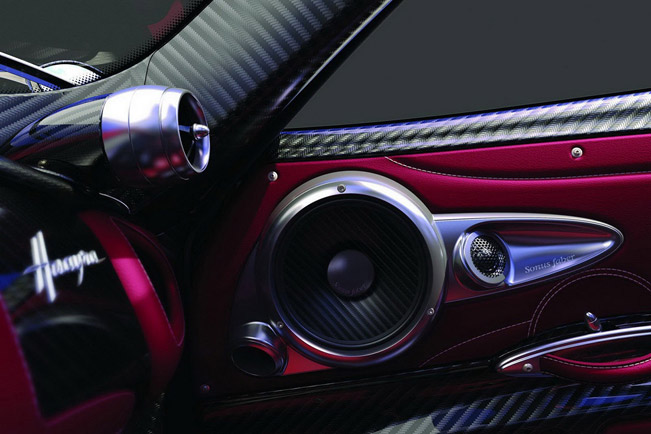 Neodymium magnets were also utilized in order to bring about highest performance and lightest weight possible. In addition, Sonus faber audio system provides an amplifiers' structure which offers a total amount of 1.200 Watt power output.
What is more, when the AMG V12 engine under the hood of this Pagani isn't working, a Digital Sound Processor creates a refined atmosphere where both driver and passenger can enjoy hearing a rich sound experience. There is even more to that, the same system – the DSP, allows the whole sound to be uniquely customized according to customer's own musical taste. He or she for example can transcendent the Huayra cabin into a concert hall, stadium, or whatever environment they seek.
The baskets of the bespoke speaker units is made like the technology developed for the most extreme Sonus fabers loudspeaker systems, such as the Aida and "The Sonus Faber" itself. This means that it includes a vibration-free CNC made hybrid avional/gunmetal structure. Speakers on the other hand have diaphragms made in a special ultra light carbon fibre, which was enhanced for acoustic applications.
Source: Pagani