Porsche 911 GT3 - Feast for the Senses [video]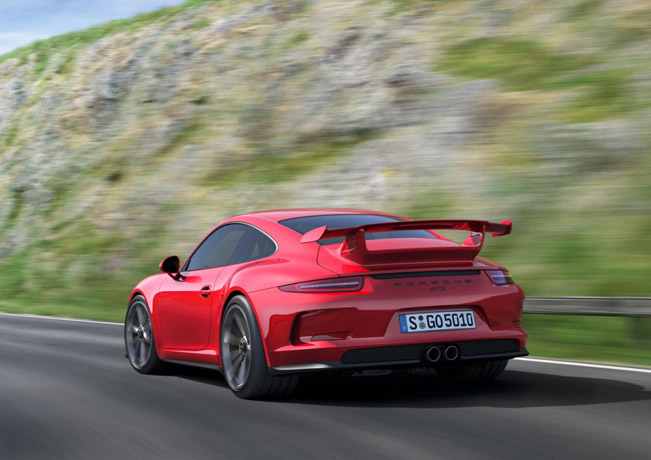 Porsche has published a nice video clip highlighting the new 911 GT3. The sports car brings sensational feast for the senses. It offers an emotional driving experience, which you have to feel.
2014 Porsche 911 GT3 is powered by a 3.8 liter flat-six with 475HP (349 kW) and 438Nm (324 lb-ft) of torque. It is connected to a dual-clutch 7-speed gearbox. 0-100 km/h in 3.5 seconds and a top speed of 315 km/h (195 mph).
Other excellent innovation of the new GT3 is an active rear wheel steering system. It alloys steering in the same or opposite direction of the front wheels for achieving perfect traction and handling.
The interior has an Alcantara steering wheel, leather/Alcantara seats, as well as red contrasting stitching.
The Porsche 911 GT3 is currently on sale in Germany and pricing starts at €137,303.
Source: Porsche