PP-Performance Audi RS7: fascinating looks and crushing power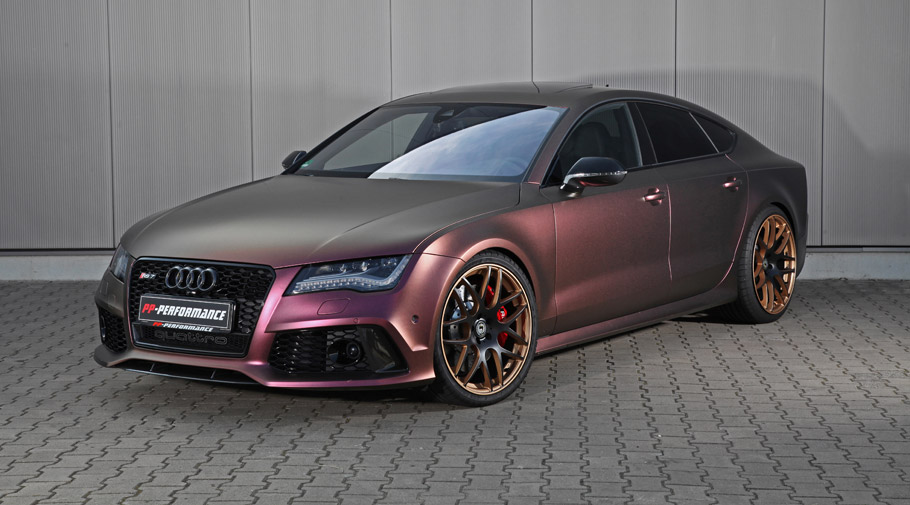 Making their first steps by upgrading and tuning some hi-end vehicles for different sheiks in Abu Dhabi and Dubai, experts from PP-PERFORMANCE showcase their latest creation: a special Audi RS7 model that has nothing to do with ortodoxal Audi vehicles. The brutally pumped output power, reduced fuel consumption and the enhanced driving pleasures are just some of the new features this incredibly lucky vehicle has received. So, let's check it out!
Exterior styling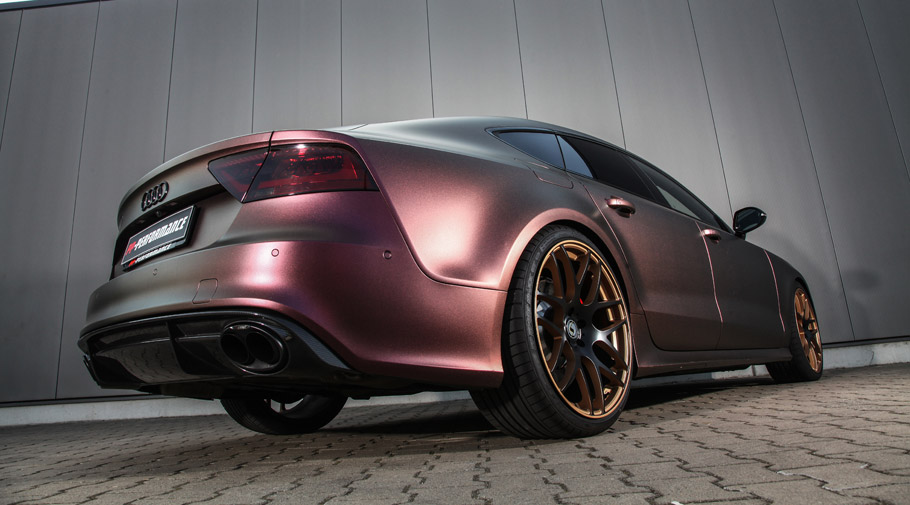 Well, we all know how a RS7 model looks like: straight lines, massive proportions, eye-catching appearance and muscular stance. But what is new here is the color: it is some kind of chameleon finish that shines in red, purple, orange and copper. And it is simply fascinating. Along with it there are large and distinctive 21-inch Schmidt "Gambit" wheels and numerous carbon-fiber components. Definitely a piece of beauty. But let's jump to the most interesting part.
Drivetrain system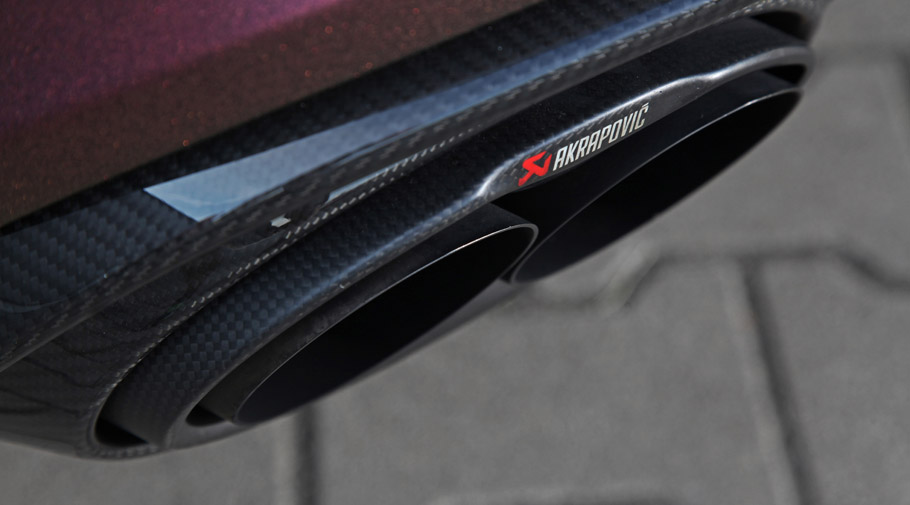 PP-PERFORMANCE team has added numerous exclusive components: there is a special exhaust system named Evolution Line, created by Akrapovic in Slovenia, high performance BMC sports air filter, in-house AWD dynamometer MAHA-LPS 3000. And the most important improvement: the engineering team managed to bring alive a total of 745hp (555kW) and 1,008Nm of torque. Massive, isn't it?
SEE ALSO: A sporty Audi hybrid? Yes, please!
And last, but not least here are two videos: one for the redesigned RS7 machine and another for a glimpse in the life of PP-PERFORMANCE engineers life.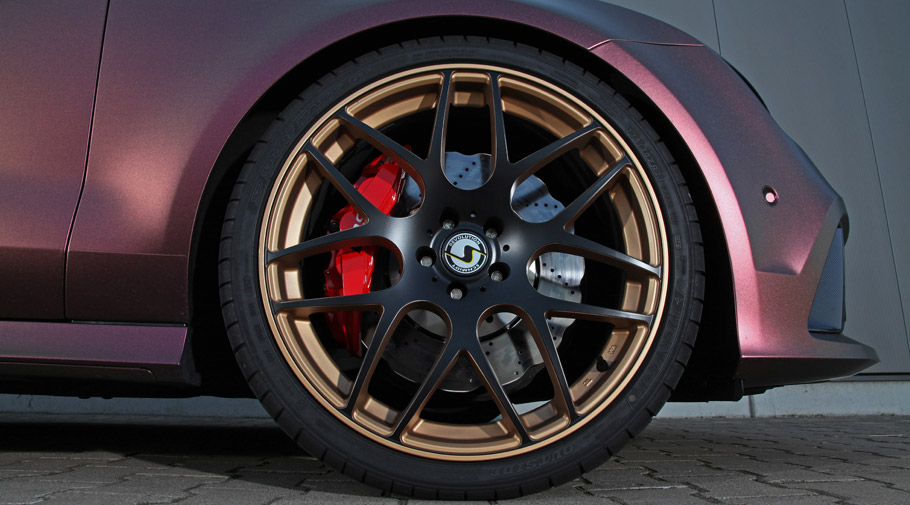 RS7 Video:
PP-Performance Trailer:
Source: PP Performance
Video Source: YouTube
Channel Source: Cam Shaft / PP-Performance NRW; PP-Performance Official