Audi RS 6 Avant and RS 7 Performance Beasts are Almost Here!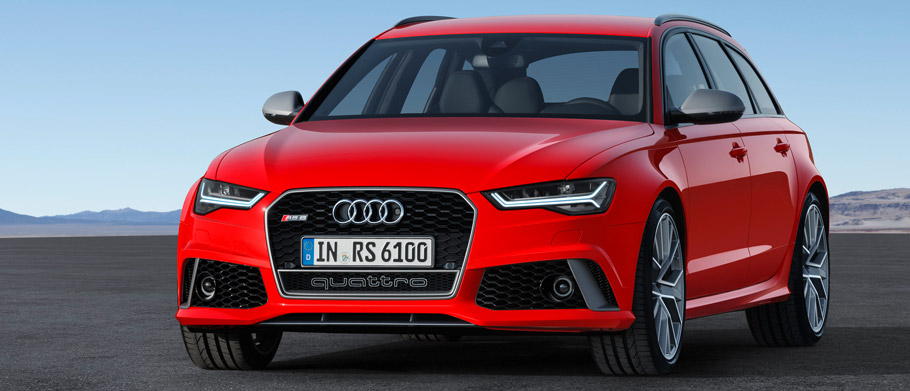 Audi RS 6 Avant performance and Audi RS 7 Sportback performance are the two new vehicles which will demonstrate that a vehicle can not only be high-performance-oriented, but also efficient. How you ask? Let's find out.
First of all, both vehicles are geared with 4.0 TSI units that provide the stunning 605 hp (445 kW) and up to 750 Nm. But this stunning power doesn't ultimately mean that the vehicles are not efficient. The fuel consumption remains unchanged at 9,5 and 9,6 per 100 kilometers and the CO2 emissions are estimated 223 and 221 per kilometer. How cool is that?

The RS 6 Avant Performance  and the RS 7 Sportback Performance need just 12.1 seconds to go from 0 to 200 km/h (123 mph) and in addition, the optional Dynamic pack enhances the top speed from 250 to 280 and 305 km/h (155 to 174 and 189 mph).
 SEE ALSO: HplusB Design and the Fulminant Audi R8 V10
The power units are paired to eight-speed tiptronic gearbox, which is especially designed to enhance the sporty spirit of the vehicles and now the drive can choose between modes D and S that bring further dynamics and pleasure of driving. And let's not forget that both vehicles are geared with integrated damping control and sporty RS suspension. This combination ensures fast response, stability and reliability on the road.

On the other hand, the engineering team has comprehensively restyled the exterior of the cars. Now the design strikes with new sporty bumpers, heavily reshaped diffuser insert, glossy black honeycomb grille and flared side sills. The RS Performance exterior finishes the sporty affair with Ascari Blue Metallic as an optional finish. The RS Performance models also come with stylish 21-inch cast alluminum wheels and 275/30 tires. Furthermore, the four internally ventilated brake disks offer and that sweet weight-saving wave design.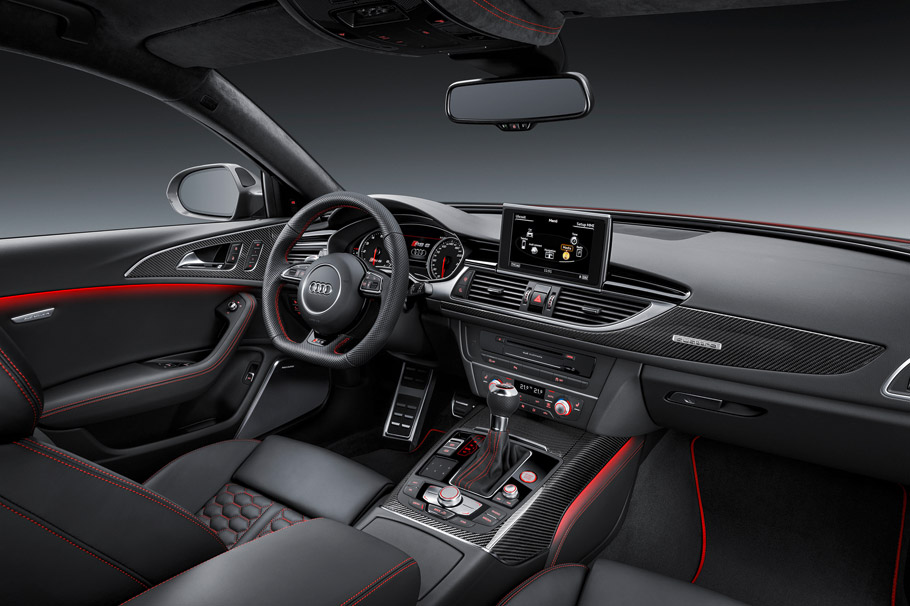 This sporty, yet elegant affair continues and into the interior of the RS Performance sport cars. Both models are geared with sport seats with pronounced side bolsters and integrated head restraints. Audi also offers the seats in color combination of black and blue. And along the hi-tech units, the interior proudly presents its stylish and sophisticated details, carbon materials and metal features.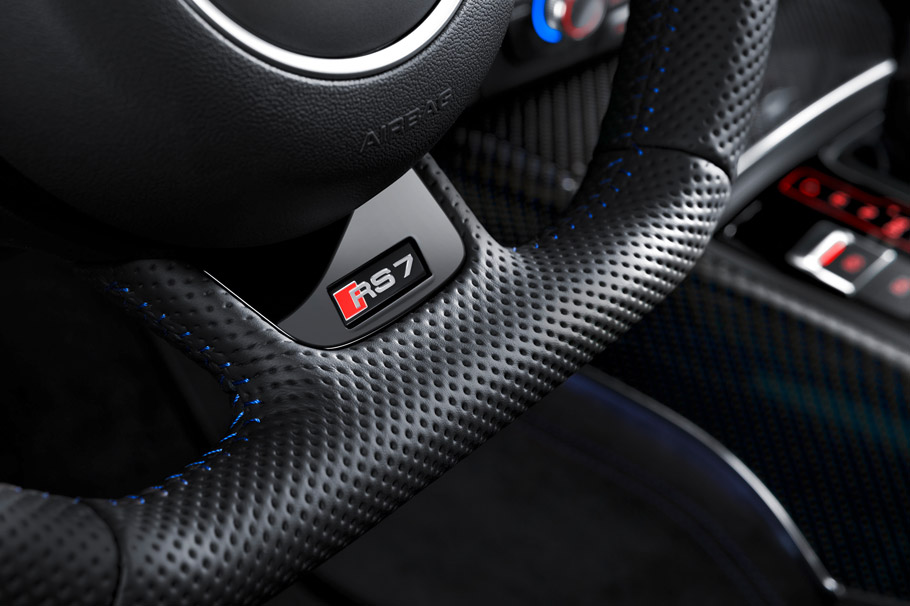 Both RS 6 Avant and RS 7 Sportsback will be available for order in November.
Source: Audi