Project Kahn Jeep Wrangler
Jeep Wrangler received a new tuning package, but this time from Project Kahn. The tuning company puts some style and fashion on rough vehicles like this pure off-roader.
The upgrades include a targa roof, new headlights and side lights. The exterior is completed by big 18" or 20" rims in special design. So, the main character of the vehicle remains the same.
The interior boasts red dials and red quilted perforated leather. Project Kahn Wrangler is much cozier with the new upholstery.
Afzal Kahn, the owner of the tuning company also owns a Jeep Wrangler, so we understand his commitment to the expedition vehicle. He also said, that there will be some new vehicles in the next months, which will continue this range.
Stay tuned!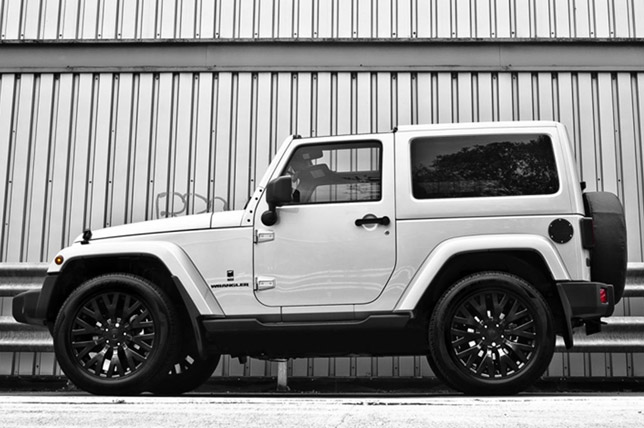 Source: Project Kahn