The Prowler Project: SR Maserati Gran Turismo Convertible
SR Maserati Gran Turismo Convertible - Prowler Project is the latest luxury project of the works of collaboration between PUR Wheels and SR Auto Group. If you have thought that they might stop amazing you with exceptional vehicles, well this Project called Prowler will prove you wrong.
The Prowler is based on Maserati Gran Turismo Convertible and this fact makes it already a very special tuning. It includes a six-speed, ZF automatic transmission with a hydraulic torque converter. Thank to this the gear shift changes quickly and effortlessly.
More importantly, being a true Maserati, the vehicle carries inherent sporty stance, characteristics, and of course – engine: the 4.7-liter V8 one. This motor produces 433 horsepower (318 kW) and 361 foot pounds of torque. These numbers enable the car to accelerate from 0 gto 100 km/h in just 5.7 seconds.
The prowler project comes in a cloak of matt black, which to me looks as velvet skin. The objective here was to make a contrast between it and the light interior that the Maserati has. A special part of the tuning is the set of super silver PUR 1NE 21/22 inch wheels, which were developed for the purpose of making contrast as well.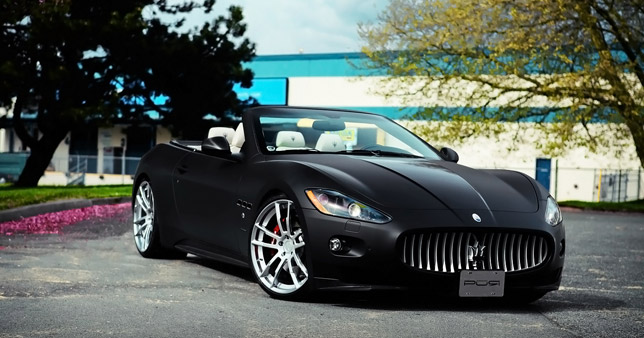 Source: SR Auto Group