Radical Reveals 440 hp SR8 RSX Race & Track Car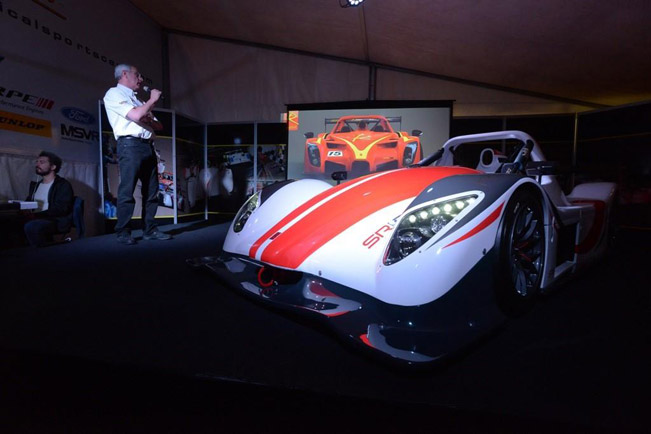 Radical SR8 RSX Race and Track car is company's new flagship racing vehicle. Note that it offers an experience closer to LMP competition. It utilizes the newest technology just like the RXC V8 coupe and includes a sevenspeed paddleshift transmission and variable-assistance power steering. The cockpit is bigger than the SR8 RX and in addition is generously equipped. The big news about this car is that it is powered by a racing engine designed specifically for race and track use.
Namely, this is the RPE 3.0-litre V8 unit which will become famous for generating 440 hp (324 kW) at up to 10,500rpm. Still, the engine is also warranted for up to 40 hours between rebuilds. What is more, the SR8 RSX is the only open race car at this price to include a seven-speed, paddleshift transverse gearbox with architecture similar to Le Mans prototype and top-end single-seater design.
The chassis is FIA-compliant and features inboard pushrod suspension for a greater range of adjustment, and 350mm six-pot ventilated disc brakes behind either 17" or 18" wheels. In addition the supercar also features electrically powerassisted steering with variable assistance options. This is again a first in an open race car.
The body is made of modular composite, which minimizes servicing and repair costs, while at the same time delivering a modern and fluid look to this Radical. Inside the open-cockpit range, we see a dash dominated by AIM MXG dash logger, high-contrast 7" TFT display and integrated WiFi.
In addition, according to the new regulations, the larger platform allows an FIA fuel cell capacity of up to 100L, with dual dry-break refuelling an option for endurance racing. Radical SR8 RSX Race and Track car is retailed at £109,950 and it will be launched in January.
Source: Radical Sportscars