Red Bull professional drifter Mad Mike Whiddett and KW suspensions team up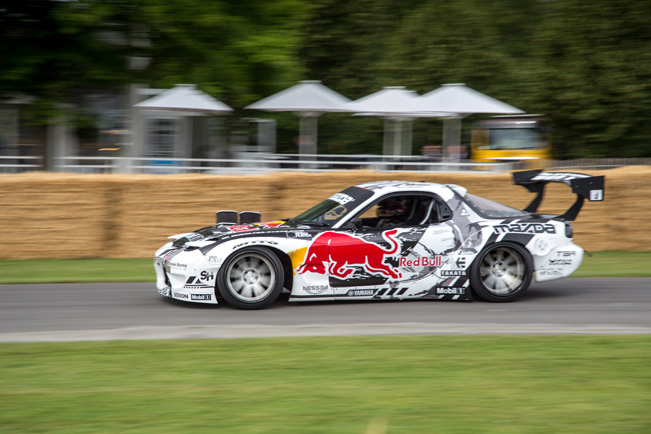 One of the most exciting drivers in the world, Mad Mike Whiddett, who  displays incredible speed on the track is breathtaking. He is in partnership with "Red bull" and "Mazda Motors" proven himself by driving his "BADBUL quad-rotor Mazda RX7". By winning the Goodwood Festival of Speed Hillclimb, as well as winning multiple championships he deserved his title "Most Exciting Driver 2014".
The best suspension solution suggested by KW, Competition 3-way Race Dampers, moreover adding the  KW 3-Way upgrade, a four-rotor, twin turbo engine capable of producing 1,200 horsepower is going to boost Mad Mike's most recent project 'RADBUL' Mazda MX5 which becomes one of the best drift cars in the world, thanks to the partnership with KW.
KW Competition 3-way Dampers are engineered only for international and national motor sports such as VLN (which is amateur motor sport) and FIA Touring Car Championship. The dampers are designed and based on a mono-tube damping construction, along with a separate adjustable compression reservoir canister. Adding to that, you are free to adjust and mount the compression reservoirs away from the dampers.
This teaming up of KW suspension and Mad Mike is on the verge of changing the "BADBUL" and "RADBUL" in a good way making it even better.
Source: Mazda