Revised Vauxhall Insignia VXR SuperSport To Debut At Frankfurt Motor Show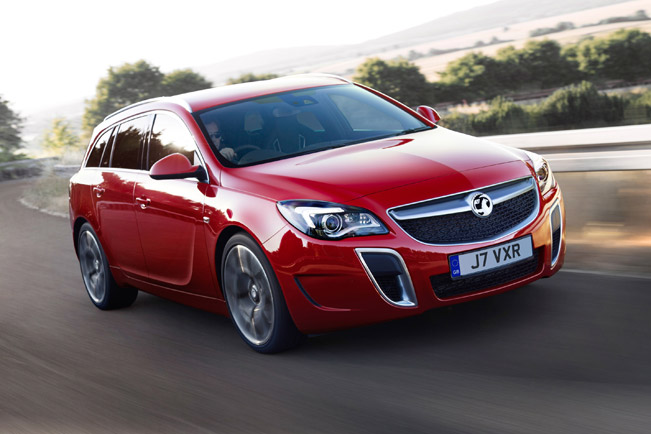 Vauxhall Insignia VXR SuperSport has a top speed of 170 mph and generates 325 horsepower (239 kW) and in addition now comes in a refined version. The revisions were made on the design and the chassis.
The SuperSport model will be available in a Hatch or Sports Tourer version. Both models have received an updated front and rear, with "saber-tooth" detailing at the front and the tailpipe trim integrated into the rear valence.
In addition to this, vehicle's adaptive all-wheel-drive chassis has also been enhanced. An innovative new feature here is car's front HiPerStruts which prevent geometry changes during hard cornering.
Further modifications have been done on the ESP software for even more precise handling and control of understeer, as well as to the damper software as part of the SuperSport's FlexRide adaptive damping system.
Going further into the details, the NVH (Noise Vibration Harshness) has been also upgraded in order to deliver better refinement for occupants, improving SuperSport's characteristics.
The vehicle is equipped with six-speed manual transmission and includes all-wheel-drive. It covers the acceleration sprint from 0 to 100 km/h in just 5.9 seconds.
This Vauxhall's drivetrain includes an electronically controlled 4x4 system, operating on Haldex principles and an electronic limited-slip differential. It adapts all the time in order to prevail the road conditions and varies torque distribution seamlessly between the front and rear axles, as well as between the rear wheels.
Other new highlight in this model is the new instrument panel and central console design, with included Bluetooth-operated internet connectivity, 8-inch touchscreen, 3D navigation and voice control.
Vauxhall Insignia VXR SuperSport has a starting price of £29 749 (US $46 114) and will make its world premiere at the Frankfurt Motor Show.
Source: Vauxhall