Shades Of Grey Project: SR Auto Porsche Cayenne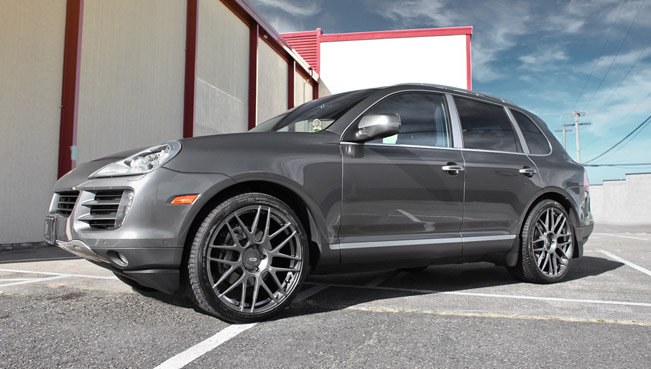 A true instance of luxury and class is the emblematic Porsche Cayenne, isn't it? This Porsche has the ability to generate 300 horsepower (221 kW) thanks to its 3.6 L V6 engine. A manual gearbox serves as the standard transmission system here featuring an eight-speed Tiptronic gearshift.
Nevertheless, this lucky unit got even prettier. Sporting a set of ADV 08 wheels, this SR Auto Porsche Cayenne includes a modern and timeless look. The mesh design has been around for so many years, and will continue to be one of the most timeless designs.
These special wheels were finished with a high gloss gunmetal tint, offsetting the metallic grey exterior. The astonishing look of this example is due to the shades of grey, which in addition contribute for the sleek profile we witness.
Source: SR Auto