SR Auto Porsche Cayenne with PUR Wheels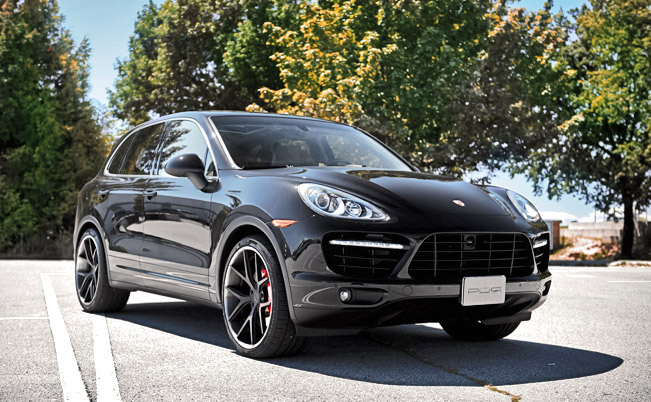 Think of a car which is a pure example of luxury and class! Of course a lot of instances come into mind but they disappear in a second when one thinks about the Porsche Cayenne.
This Porsche comes powered by a 3.6 L V6 engine producing 300 horsepower (221 kW). A manual gearbox serves as the standard transmission system here featuring an eight-speed Tiptronic as standard equipment.
However this lucky unit got even prettier. And if you ask how, well the people from PUR Wheels and SR Auto Group have the answer. The owner of this particular Cayenne arrived with the request of wheels which weren't too flashy.
PUR Wheels immediately supplied the Cayenne with their newly engineered highly coveted 4OUR DEPTH design in a twenty two inch SUV fitment. We can now only admire the owner who drives this beauty.
Source: SR Auto Group