Spiced Up: SR Auto Lamborghini Gallardo PUR 3HREE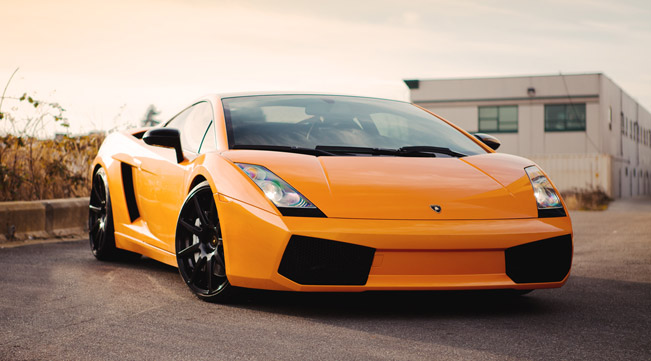 SR Auto Lamborghini Gallardo PUR 3HREE is simply perfect. The simplicity and natural design of this super car makes it even more desirable for the tuning specialist. They seem to always aim to transform this unique vehicle but eventually end up by adding just a little bit spice to it.
The team from SR Auto Group team has also stuck to the basics and opted for the quality over quantity. They have added to this Lamborghini unique new set of wheels carrying the name PUR 3HREE with a classic nine spoke straight edged styling and modern black finish. They are in sizes 20×8.5" and 20×11" at the front and the rear respectively.
Originally the Gallardo accelerates from 0 to 100 km/h in just 3.7 seconds and to 200 km/h in 11.8 seconds. Its top speed is rated at 325 km/h (202 mph). The great results are due to its 5.2L V10 engine which generates exactly 562 hp (419 kW) at 8,000 rpm.
Source: SR Auto Group