Limitless Potential For SR Auto Lamborghini Gallardo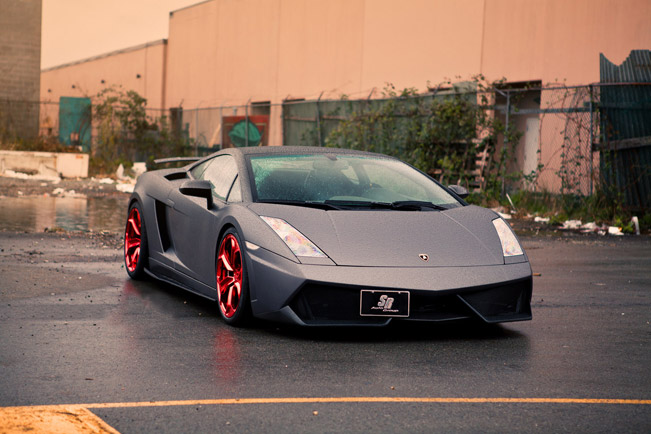 SR Auto Lamborghini Gallardo or Project Limitless is the name of the latest work of the tuning professionals at SR Auto Group. The production version of this Lamborghini model is powered by a 5.2 liter V10 engine, which generates 550 hp (405 kW) and delivers 540Nm (398 lb-ft) of torque.
These numbers point to the fact that the car can accelerate effortlessly from 0 to 100 km/h in only 4.2 seconds on its way to the top speed of 319 km/h (198 mph). Vehicle's aggressive driving capabilities are underscored even more by unique set of wheels.
They perfectly match the fierce personality of the Gallardo and undoubtedly create a whole new experience. PUR Wheels were those responsible for the delivery of the new set of "showes" for the supercar. In this project they have debuted their tenth monoblock design.
It is finished in the illustrious shade of Davinci Red and gives even more boldness to the five spoke wheel design. The spokes are much more pronounced when compared to its nine other predecessors. To be more precise, the exact sizes of these wheels 19×8.5 inches for the front and 19×11 for the rear.
Source: SR Auto Group