Reiter Engineering Prepares Powerful Gallardo Extenso for Blancpain GT Series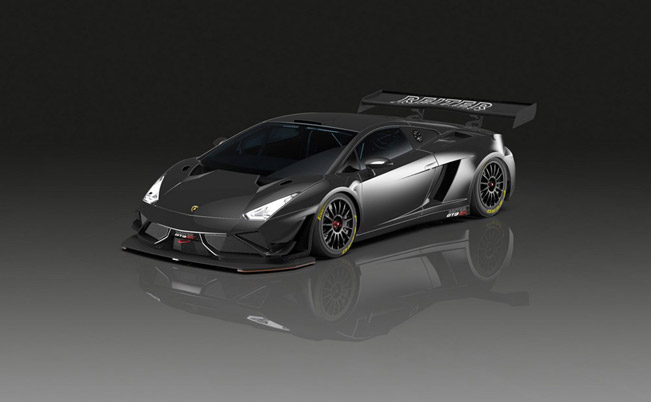 Reiter Engineering has plans to enter new racecar in the Blancpain GT Series, the US Pirelli World Challenge and the SRO GT Sports Club. The car is based on Lamborghini's model Gallardo and it has received a comprehensive facelift, after which it is proudly called "Extenso". At the back, the car seems significantly wider: the rear has received carbon fibre rear quarter panels. In addition, the track width of the rear axle was extended by 13 cm thanks to the utilization of the new wishbones. The result is a total width of 205 cm and of course – better handling.
The torque curve was improved via race camshafts, while the Mahle pistons reduce fuel consumption and increase reliability. At the front we see new front headlights, but at the rear there are new tail lights and considerably wider carbon rear.
At last, but not least we must mention the sound of this Lambo, which stands at the top of the new specifications along with the visual packaging.
Reiter Engineering also disclosed that they will focus clearly on the performance levels which are to be expected for 2016 and beyond. And due to the exemplary history of the company that includes over 100 cars built, over 200 race wins and more than 400 podium results, the redesign of the Gallardo GT3 is a strategic move.
The specialists will create only 10 Reiter Gallardo Extenso for customers. Depending on thei personal taste, the vehicles can be manufactured in "Carbon-Black" or "Titanium-Grey". If the first is hosen, then the entire skin will be left in carbon-black except for the Aluminium doors and the roof skin. In the other case, the titanium-grey impresses with its aggressive military appeal.
Source: Reiter Engineering