SR Auto Come up with an Acura TL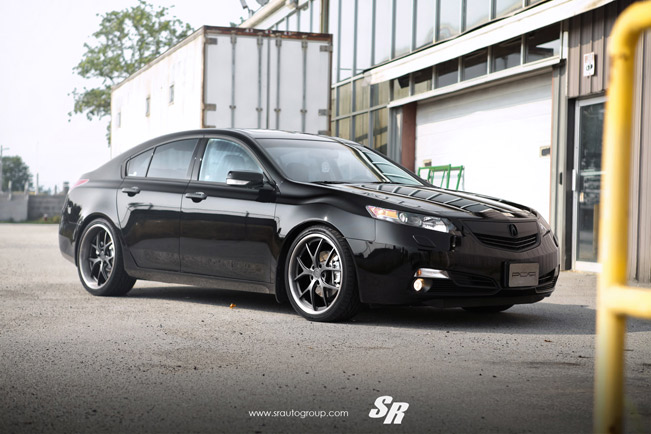 This one is worth the attention. Not because SR Auto have outdone themselves with it or something like that but because we are talking about an Acura TL – a relatively rare aftermarket favorite. Yes, it is one of the best selling cars in the US as a model, but it is essentially an overpriced Honda.
So SR Auto bought one, and then had enough money to do just a black paint job and to add PUR 4OUR DEPTH 20-inch rims in a "Gunmetal" gray finish, complemented by a gray again touch on the edges. Add a "Shadow Black" grille and some badges... oh, and suspension-lowering springs from H&R and there you go. A plain job which is actually appealing to the eye. In essence, the TL is cool and sleek, and mean and even more so with those delicate touches.
The base stock Acura TL is front-wheel driven with a power of 280 hp that comes from a 3.5-liter V6 in the engine bay. A 3.7-liter version offers 305 hp. Either way, the SH-AWD layout would be much more appreciated for the sake of handling and safety even (280 hp to the front wheels is dangerous enough already).
Source: SR Auto