SR Auto Audi Q5 Vossen CV3 - Versatility in Action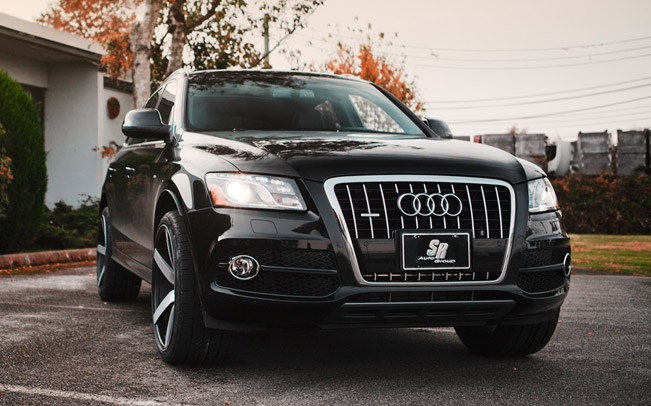 SR Auto Audi Q5 Vossen CV3 is unique SUV given that it is a machine made by Audi! In addition it has been tuned by the specialist from SR Auto. What they have done here is to give the vehicle more versatility in terms of stance and visual appearance.
This is because the Q5 is now being equipped with new set of "shoes", namely the Vossen CV3. They have universal five spoke design, which is the perfect match for this black beauty. The twenty-two inch, Machined Face Matte Black Windows rims give more aggressive presence to the SUV.
Furthermore, under the hood, one can find the 3.2-litre V6 petrol engine, which generates 199 kW (270 hp) at 6500rpm and 330 Nm (244 lb-ft) between 3000-5000rpm. Moreover, mated to a twin-clutch seven-speed 'S-tronic' sequential transmission, the V6 reaches 100km/h in only 6.9 seconds.
Source: SR Auto