2013 SR Auto BMW M6 Gets More Aggressive Stance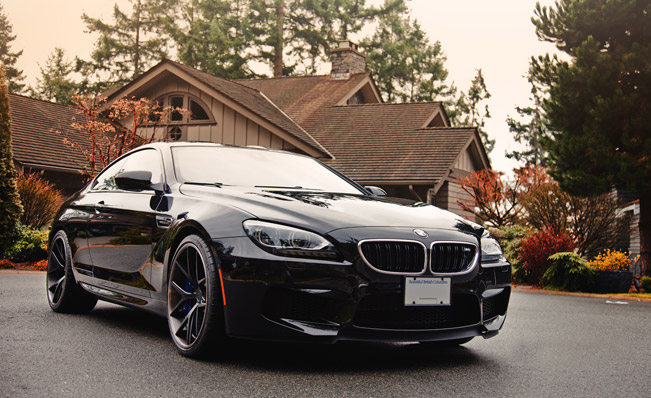 2013 SR Auto BMW M6 is a master piece carrying the heart of the new M6 model combined with the enhancements done by SR Auto Group on it. 2013 F12 M6 is powered by twin-turbo V8 4.4-liter engine that generates 560 hp (412 kW) and 680Nm (502 lb-ft) of torque.
This unit is matched with a seven-speed M Double Clutch Transmission. The acceleration time for the BMW, regarding the great amount of power, is 4.2 seconds for the 0-100 km/h sprint. The top speed here is of 250 km/h (155 mph) and of course is electronically limited.
The brand new black BMW M6 has powerful stance thanks to its huge fenders. In addition, this was the reason for SR Auto team to give the car wheels with large profiles and wide widths. They have selected the PUR 4OUR Depth design in a staggered 21×9.5″ for the front and 21×10.5″ for the rear.
The wheels are finished with a modern black face and gloss Lumiere grey lip. At last, the rear wheels include a deep concave profile resulting in more aggressive and sporty stance.
Source: SR Auto Group