SR Auto Ferrari 458 Italia - Project Ice Blade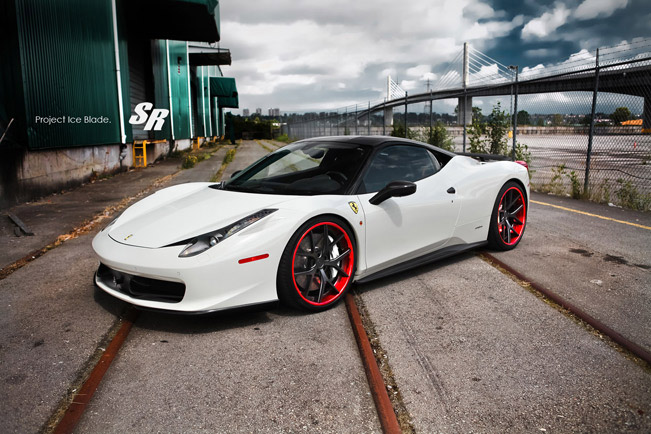 This is one of those SR Auto project that actually make sense. "Ice Blade" they call it and it involves a no longer immaculate Ferrari 458 Italia. It has a full body kit that's predominantly of carbon fiber, some new wheels and even a lowering suspension.
From top to bottom, the piano black roof complements the Novitec carbon fiber mirrors and carbon fiber door handles. The front lip spoiler and splitters too come in carbon fiber. Further back, there are the Novitec side skirts and at the back we get a carbon fiber diffuser and spoiler. Then we get to the wheels. A set of PUR 4OUR DEPTH dubbed "Davinci Red" - 21-inch at the front and 22-at the back. With their red lining, the white wheel arches feel rather complete, especially when we take into considoration the Basics lowering system that's been shoved in as well.
That's the SR Auto Ferrari 458 Italia Ice Blade in a nut shell. Does it work for you?
Source: SR Auto