SR Auto Joint Venture for the Lamborghini Murcielago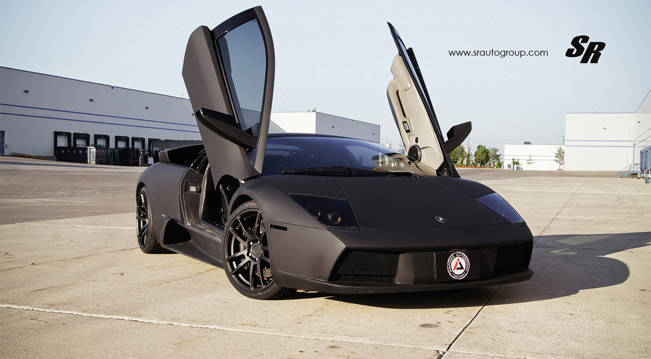 Remember that carbon fibery goodness from Mansory we talked about a while back? Well, this... is not related at all. It is as matte black as charcoal so that's something. Oh, and it's a Lamborghini Murcielago – a bit outdated, a bit crude and essentially, a timeless icon.
For this one, SR Auto apparently needed some help so they turned to the fellow Canadian company Inspired Autosport. But for what exactly did they need help, remains undisclosed. Literally, the only two things out of the ordinary with this Murcielago is the paint job and the wheel set. And they are not even domestic - PUR 1NE monoblocks.
The end result? A 631 hp naturally aspirated V12 batmobile, cleverly disguised as a Lamborghini Murcielago that's capable of a 0 to 60 mph acceleration in just 3.3 seconds – stunning figures for it's time and age. It's power is transmitted to all fours through an Audi-ish AWD system and through a 6-speed manual/semi-automatic.
Source: SR Auto