Inspired Autosport Mercedes-Benz ML63 Enhanced By SR Auto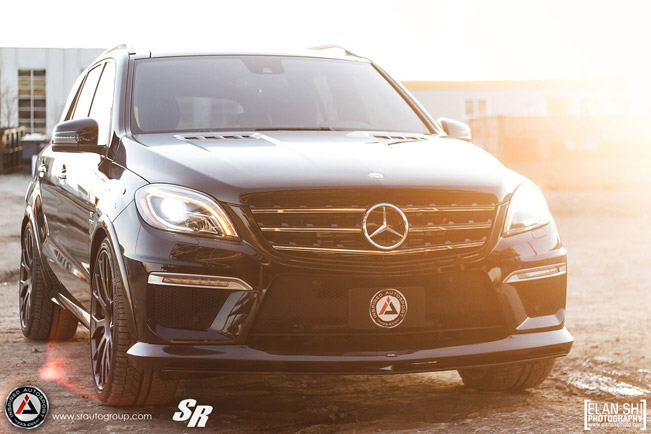 One of the latest inspiring projects of the specialist at SR Auto Group is on Mercedes-Benz ML63. The SUV was a great platform to work on and has received cross country collaboration between Inspired Autosport and SR Auto.
The exterior has been updated and it now includes a full carbon fiber styling package designed which was delivered by Revozport. To be more precise this kit includes a new carbon fiber front spoiler, carbon fiber front fender flares, carbon fiber rear fender flares and carbon fiber rear diffuser.
In fact the black exterior of the car is perfectly complemented by the visible carbon fibre and in addition there was created an effect of a subtle contrast between the body and the kit. Furthermore, the tuners selected a set of forged PUR 2WO wheels in a 22×10.5 size for both front and rear. They are in Modern Matte Black finish which undoubtedly adds a third layer of contrast to the car.
Source: SR Auto Group