SR Auto Mercedes-Benz CLS63 AMG Equipped with ADV 5.0 Wheels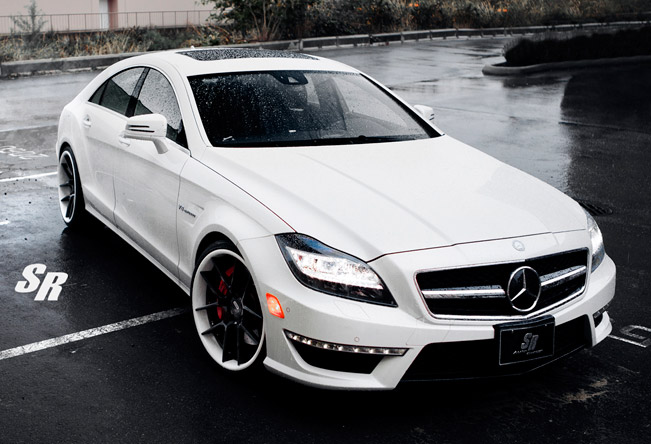 The Mercedes-Benz CLS63 AMG 63 is the flagship of the range and it is naturally aspirated by V8 engine. The latter in turn, develops 518 hp (380 kW) and 700 Nm (515 lb-ft) of torque. That means that it achieves a time of 4.4 seconds, when it accelerate on the zero to 100 km/h.
That's pretty impressive, when you consider that inside there's seating for four, and climate control and a bag of other electric gizmos that add a humongous amount of weight. However, the SR Auto tuners weren't satisfied with all these details and decided to do for this Mercedes-Benz even more.
The aim was to bring forth the personality of the car. To truly make this car unique, they have turned the pages back and adapted a style that would really set this CLS63 AMG apart from the crowd.
Color matched lips were perfect in order to add a signature twist to the wheels without going overboard. A diamond white lip surrounds the gloss black face of the twenty inch ADV 5.0. The split five spoke design is a perfect match for this long bodied beast. It's also important not to forget the new suspension delivered by H&R Lowering Springs.
Source: SR Auto