SR Chevrolet Corvette C6 Inspired Autosport Project M47
The Corvette C6 is indeed emblematic machine. With its unique body work it can be recognized whenever it appears on the streets. And as the outlook speaks, it is fantastic sportscar with great amount of power.
In particular it can generate 400 horsepower (300 kW) at 6000 rpm and 400 lb•ft (542 N•m) of torque at 4400 rpm thanks to its 6.0 L LS2 V8 engine. But this wasn't enough for the specialists at Inspired Autosport, who have been building this gorgeous C6 Corvette.
With the release of the much anticipated C7 Corvette around the corner, the current platform will be undoubtedly missed. SR Chevrolet Corvette C6 Inspired Autosport Project M47 was in the beginning the regular C6 Corvette Convertible, with the characteristics typical for the production car.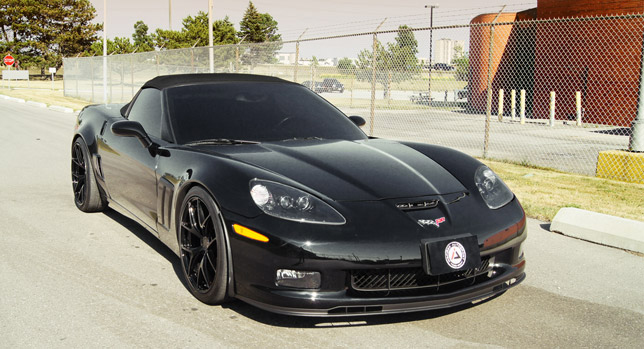 However, huge transformations took place. Some of them included modifications on the power plant, the chassis and of course – some cosmetic improvements. For instance, the original set of wheels has been light weight and wide one.
Here the tuners have equipped the Chevrolet with factory wide body kit from the 2012 Corvette Grand Sport model. Furthermore they have installed new front bumper, front and rear fenders installed.
This allowed the professionals from PUR Wheels to step in the creation of the project. They have equipped the Corvette with a 20×13 fitment which would support massive stream roller size 345/25/20 tires out rear.
In fact, the exact design is named PUR design 4OUR, which is in a stealthy high gloss black finish and matches the new gloss black paint job on the car. Other improvements include the addition of many extensive engine bolt-ons, suspension tweaks and full race exhaust front to back.
Source: SR Auto Group