SR Mercedes-Benz C63 AMG
The new project developed from the tuners SR Auto Group is the astonishing SR Mercedes-Benz C63 AMG. It is all painted with matte black, thus making it look far greater and empowering. The color is one the best ones which any sport car can have today. This unique shade gives even sportier stance and when one sees its mate black body one will turn their head twice for sure!
This project has been done with the collaboration of SR Auto Group with Inspired Autosport – well known tuners from Toronto. This is their latest joint project features - the brand new matte SR Mercedes-Benz C63 AMG Coupe, which by the way can speak for itself. A night shadow theme encompasses the exterior and allows the crimson red of the calipers to shine through the twenty inch Niche wheels.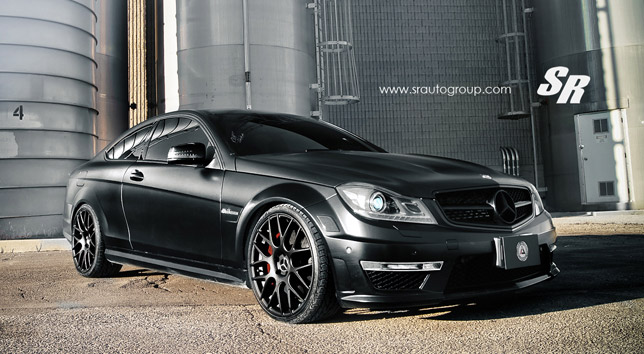 Source: SR Auto Group