Wimmer RS Mercedes C63 AMG Performance
Wimmer RS Mercedes-Benz C63 AMG Performance is another masterpiece conversion prepared by the renowned German tuner, and as its name suggests this refined Mercedes C63 AMG is a pure-blooded performance athlete.
The main highlight in this project is undoubtedly the highly improved 6.3-liters V8 motor, which now differs from its series counterpart by a newly installed camshaft, reworked cylinder heads, manifolds, down pipe and high flow catalytic converters, as well as an optimized air intake, a new stainless steel exhaust unit and a sport air filter. Thanks to these long list of improvements, the Wimmer RS C63 AMG Performance now is ready to deliver the extreme 601 horsepower and 720 Nm of peak torque. Additionally, Wimmer RS has also unlocked the real Vmax value of the C63, which tops 329 km/h.
Of course, the Wimmer RS Mercedes-Benz C63 AMG Performance also houses a new set of 19-inch BBS CH-R alloy wheels fitted with Dunlop tires in the dimensions 235/35-19 at the front and 265/35-19 at the rear axle.
If you are curious about the price tag, Wimmer's power conversion is available for 19900 Euros, while the new wheels and tires cost 3600 Euros.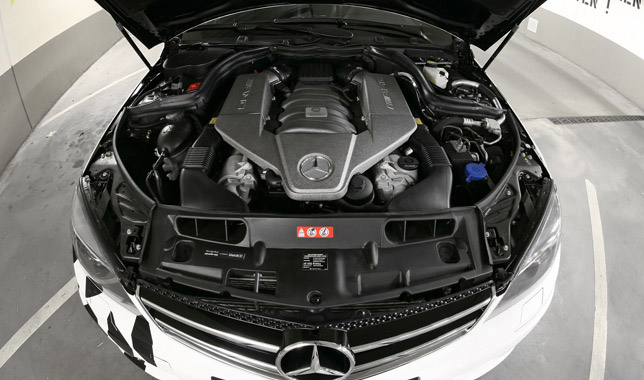 Source: MIRANDA MEDIA