SR Project Maximus, The Black Bison
This is more like it. It's a Mercedes-Benz CLS63 AMG redone by SR Auto. Despite being the Canadian company's initiative, this "Black Bison" is all Wald. It's called the Project Maximus and incorporates a conversion kit and some wheels.
The Wald kit makes do with an aggressive front bumper with arched intake vents that have LED DRL integrated in them. The paint job on it is a two tone scheme for better contrast. The two front fenders also bare that tone scheme and so do the side skirts. Further back, there's a Wald Black Bison trunk spoiler and a Wald Black Bison rear bumper that has specially made exhaust tips sticking out of it.
The cherry (or rather cherries) on top are the four 20-inch Wald Renovatio wheels that come finished in chrome and with silver coating on the windows of the spokes.
The Mercedes-Benz CLS63 AMG hides a 5.5-liter V8 engine that thrusts out 518 hp towards the back wheels. 700 Nm of torque have to be processed by the 7-speed automatic gearbox in such a way that the zero to sixty acceleration is done in no more than 4.4 seconds. With that kind of performance, those new features better be bolted properly or one might lose them on the highway.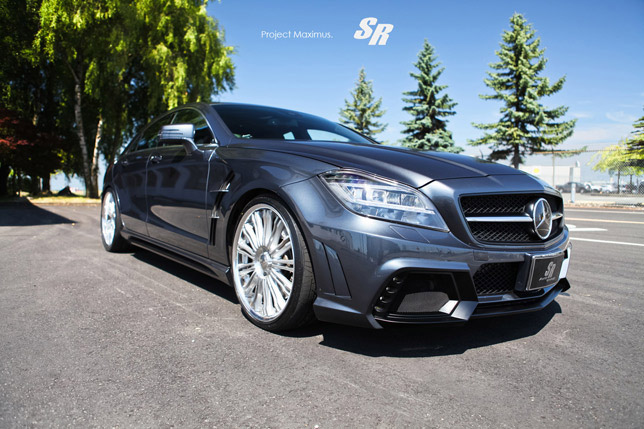 Source: SR Auto