SR Project Stratos Mercedes-Benz CLS 63 AMG
To us, stripping off the paint from a car, then adding a matte gray shade, black wheels, LEDs and a strip of carbon-fiber for aerodynamics is not really a project. But there you go: The Project Stratos by SR Auto – a Mercedes-Benz CLS 63 AMG (W219) that's in a "Smoldering Grey" coat actually.
6.2-liters of pure V8 power, 514 bhp and 630 Nm of torque – a brilliant 4.5 second 0-62 mph runner. It's also one of the last modern-day performance cars that do not come with daytime-running LED lights as standard. Why ruin the moment?
The black wheels however, do get us – PUR 4OUR monoblock, wheels with five, indecently revealing double-spokes on each one. The come in glossy black of course which in a way contrasts and complements the grille matte black attributes and the black roof and wing mirrors. The additional cabon-fiber product on the Stratos is the front lip which may or may not have a functional purpose. One could brag about it on the dinner table?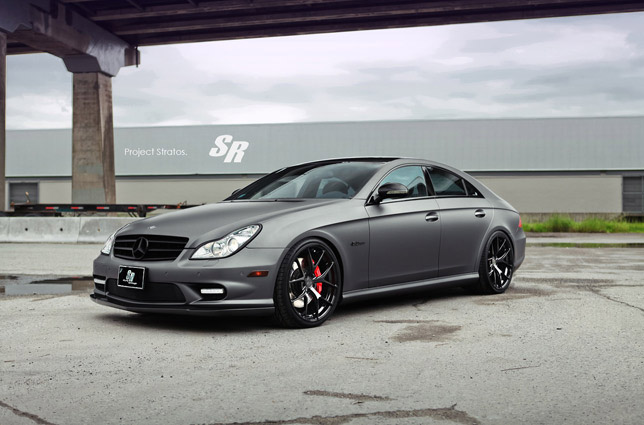 Source: SR Auto