FCA Teases SRT Tomahawk Vision Gran Turismo [VIDEO]

FCA or Fiat Chrysler Automobiles was so good to announce its participation in the Gran Tourismo PlayStation3 game. Here are four pictures and a video which show the car that they are currently teasing – the SRT Tomahawk Vision Gran Turismo. The hybrid powered vehicle is going to be released exclusively for the GT6 and although there is literally no information accompanying the pictures we surely know that it is a single-seater.
As mentioned above it will be also driven by a hybrid powertrain, obviously showing relation to its not so long ago revealed sibling. From the images and video we can also see that the virtual vehicle will light its way via LED headlights.
SEE ALSO: Peugeot Mysterious Concept is a Vision Gran Turismo [VIDEO]
And you can also take a look at the unique and carbon-infused hood scoop. The picture that displays the rear of the Tomahawk says that it will feature a special exhaust system with five-tailpipes. Can you imagine the output now?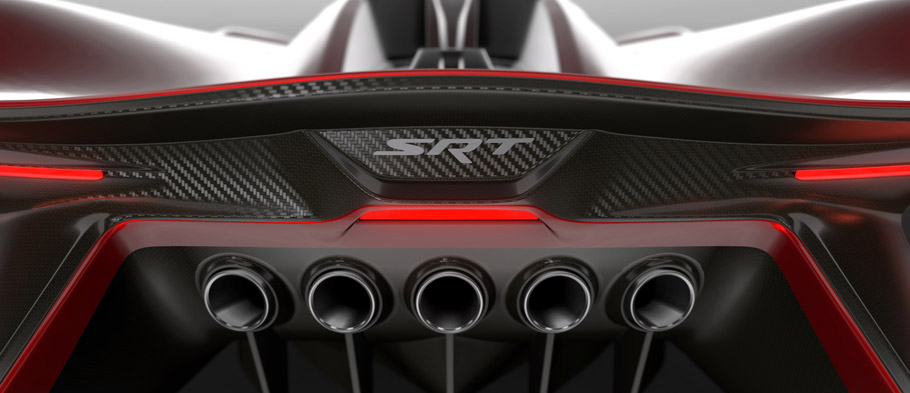 At the back there is also a huge rear diffuser and our overall expectation is that this car is to see this car with a lot of carbon fiber! I'm pretty sure we won't be disappointed.
At last, FCA said that the official reveal of the SRT Tomahawk Vision Gran Turismo will happen "soon". Until then we will have to wait impatiently.
Video Source: YouTube
Source: Fiat Chrysler Automobiles