Suzuki B King by Art Studio Vilner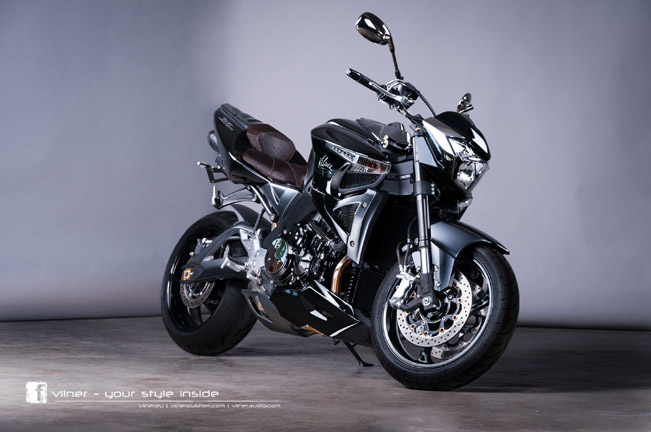 We have seen so far that the professionals at the Bulgarian luxury tuning company Vilner are not only experienced in the entire transformation of automobiles, but also in giving motorbikes new and extremely exquisite look. Today, they are exclusively revealing to the readers of automobilesreview.com their new project.
Under the spotlight is the Suzuki B King which was manufactured back in 2007. It utilizes a 1,340 cc engine, which is capable of producing 181 horsepower (135 kW) at 9500 rpm and 108 lb-ft (146 Nm) of torque at 7200 rpm.
The owner of the motorbike took individuality very seriously. For this reason he desired only subtle changes on the B King that will make it look different and individual. Of course, the specialists took care of this task by adding seven new details to the Suzuki.
What they have basically done is to change the tail by replacing the original exhaust system with new one that is entirely made of carbon fibre. In addition, the black details around the headlight contribute towards more predatory visual stance of the front.
What rounds-off the transformation is the detail under the radiator. At last, the bike is given a new seat made of ostrich leather, while for the lightning at the rear are now taking care new LED indicators and tail-light.